---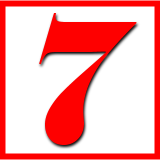 What's New on 7is7.com?
New or updated pages and features on this site
Released a new version of StatEye, with some bug fixes and improvements.
First public release of Memlog, a tool to log processes when memory issues can crash a server.
New features include: better trend calculation and option to set minimum buffer and extra memory.
Flash has now been entirely removed from this website, in favor of the HTML5 <video> tag.
An opinion article I wrote that was published on the website of the Estonian Public Broadcaster.
New features include: E-mailing of status updates and reboot detection.
Updated version of the standalone Google Pagerank bookmarklet, due to Google changing the URL for PageRank queries.
Photos of Kiipsaar lighthouse from 2011, 2007, 2004 and 1997, showing the changes over time.
Get your own Firefox download counter updated for Firefox 4.
The Firefox download counter has been update to track Firefox 4 downloads.
Added several new winter photos made in Lääne-Virumaa.
Improved endgame and referee intervention.
A minor update for PsManager with a few improvements, including SuperTweet integration.
A major update for PsManager with many improvements. PsManager manages the memory allocation for a Dreamhost VPS.
Many new photos have been added to the Estonia photo album over the last few months.
Renewed with a fresh data feed from Mozilla. Geared up for the 2 billion downloads milestone.
Photos of the Witch's Well in Tuhala "boiling over".
An update in light of changes to the setup of Dreamhost virtual private servers.
I finally drove over the sea to Hiiumaa and onwards to Saaremaa.
Another monthly update of website traffic on 7is7.com.
Published a script to reboot a Dreamhost virtual private server at set times.
Two search plugins now approved on Add-ons Mozilla: Foxysearch.org and dmoz.org.
All the travel photos have increased in size and many panoramic photos have been recreated with hugin (a better tool than what was used originally).
The ghost of a young woman, who legends has it was immured into the Haapsalu castle wall, appears on full moon nights in August.
Released a new version of StatEye, which includes detection of Bing and better recognition of WebKit.
Several new photos added to the Photos from Estonia section including Kihnu, Barclay de Tolly mausoleum and Alatskivi.
A tool that dynamically manages the size of the memory of your Dreamhost virtual private server.
The backgrounds/wallpaper section has be redesigned, one step less required to download them.
Searching official and semi-official Mozilla and Firefox sites. Completely revamped this tool and migrated it to its own domain.
Prevent yourself from accidentally clicking on your own AdSense ads.
A complete update and rewrite of the Greasemonkey review page.
A tool which attempts to guess when Firefox will reach the 1 billion downloads milestone.
We now have a privacy policy too! As well as a disclaimer.
A bookmarklet that does not depend on a third party to retrieve the PageRank of a page.
A new tool to create customized countdown clock search plugins.
Several improvements made to the word search game. Including nicer appearance.
Follow the progress of the download counter on Twitter and Identi.ca.
Released a new version of StatEye, which includes several improvements, especially better browser pattern matching to recognize more browsers.
Analysis of website traffic on 7is7.com, including implied market share for operating systems and browsers.
Scripts to add a Firefox download counter to your site. Example: Full Screen Firefox Download Counter.
I was tagged by Ken and had to reveal 7 little known facts about me.
Several improvements have been made including adding an undo option.
Several new languages have been added recently, including: Chinese, Hindi, Serbian, Malaysian, Romanian, Hebrew, Lithuanian, Vietnamese and Leet. Also the sample countdowns now contain more preset target dates to choose from.
Several new background/wallpaper images have been added in recent weeks, bringing the total to 11.
A new version of StatEye has been released, that includes several improvements.
Mozilla sent me a large envelope with a small treasure of Firefox and Mozilla items including my favorite Firefox 3 T-shirt.
There is now an easy way to resize and style a countdown clock, the possibility to generate BBcode, the option to add years and months and support for other numerical systems.
The statistics for this websites, plus implied market share for operating systems and browsers, have been brought up to date.
Updated the Foxmarks review, to reflect the latest version of the add-on.
The countdown clock can now countdown in 24 languages, the latest additions are Latvian, Russian and Croatian.
Became an official Access Firefox volunteer. We have just completed a successful migration to a new server.
Launch of an community for the promotion of open source software and open standards.
The game is now playable in 2 different levels. Due to many improvements the script has become quite good at playing, hence an extra lower level will make it easier for beginners.
More improvements to the checkers game. The risk of getting unresponsive script warnings has been virtually removed. Messages no longer freeze the entire page with an overlay but just the game (so you can still use navigational links). And last but not least a French version is now available.
The statistics, traffic totals, browser usage, etc.. for 7is7.com have been brought up to date.
A new set of translation bookmarklets that use Google translate and Altavista's Babel Fish.
The checkers game has been improved. Nicer looking messages, the possibility to remember your score and most importantly a more interesting end game with the computer playing more assertively.
Several new features added to the countdown clock.
More komodo photos put online and several photos reworked.
A major presentational update of the Firefox shortcuts page. Plus some corrections and additions.
A review of Foxmarks a bookmark synchronizer extension for Firefox.
Started a section with backgrounds images.
Analysis of website traffic for February.
An overview of all Firefox shortcuts for Windows, Mac OS X and Linux.
Hosting the list of participants. Vote for your favorite contest entries.
A new version of StatEye has been released.
A change in the countdown clock, now makes it fully resizable. The graphical buttons are gone, replaced by a much less obtrusive textual ad.
A bookmarklet that pop-ups a notepad that allows you to make a quick text note.
I managed to become any user on Squidoo through an exploit that I accidentally discovered.
The word search game has been renewed.
This custom made search now searches more than 1000 Estonia related websites.
Several new features have been added, including the possibility to make the clock count "up" and to show only certain time units.
A custom search facility built with Google Co-op that searches all the official Mozilla and Firefox sites (and only those). Resulting in very relevant search results.
Create a personalized countdown bookmarklet.
Several new photos added to the Pictures from Estonia subsite, including S#245;rve Peninsula lighthouse, Kuressaare Bishop's castle and the submarine Lembit.
"Internet Explorer has taken control over your computer, help Firefox win this battle and take it back."
A new version of StatEye, now checks for software updates of itself.
Interactive version of the classic game to find words on a page full of letters.
Generate a site search plugin for your site (using Google search).
Analysis of website traffic for April.
Several new features added.
Photos of a frozen waterfall, a wooden windmill and a medieval tower.
Analysis of website traffic for February.
In this concluding update I write about our future plans and try to answer some of the questions people often ask us about our travels.
Saxby lighthouse on the island of Wormsi and driving on the frozen lake Peipsi. Also several more photos from Tallinn.
Analysis of website traffic for January.
Several new features added.
A new version of StatEye two months in the making with lots of new features.
A plugin for Firefox users that let's you count down to any date of your choice directly from your browser's search bar.
You can now choose one of several languages when you generate a countdown clock for your website. At this moment the texts in the clock can be displayed in English, German, Dutch, French, Spanish, Italian, Portuguese and Estonian.
Analysis of website traffic for October.
Trekking in Nepal is one of the highlights of our trip. We finish our trip with a whirlwind tour of the Taj Mahal, Dubai and Oman.
In southern India we visit Mysore and the cooler hill country, while an excursion into Bangladesh brings us to the Chittagong ship-breaking yards.
A page where I publish the first few search plugins that I built for the Mozilla Firefox browser.
After months of hard work StatEye is finally released as freeware!
Improved countdown clock, more options for generating the code to include in your page.
Analysis of website traffic.
Sri Lanka and the Maldives, traditional tourist paradises, hit by the tsunami, have some homegrown problems as well.
Sea turtles, orang-utans, proboscis monkeys, meat eating plants... Borneo still teems with wildlife. But for how long?
Myanmar (Burma) is a country that left us with strong impressions, especially of its people, for whom we have developed a certain affection.
The Khmer ruins at Angkor are amongst the most spectacular in the world, situated in a country whose recent history has been soaked in blood.
We visit the historic towns of Luang Phabang, Hué and Hoi An, relax in Vang Vieng and get annoyed in Vietnam.
In Kanchanaburi we look into the history of the Burma railway line. My first underwater swim in a cave. Life continues in Thailand after the tsunami.
he changes in Hong Kong and Macau since the handover to China, cruelty to animals and how Chinese economic success can benefit Europe.
We cruise the Li river, enjoy Xiamen and Chaozhou but also see the damage caused by the Three Gorges dam.
In part 2 of our visit to Japan. We visit the cultural highlights of Kyoto, Nara and Nikko. I meet a long lost friend and think about what has changed in Japan over the last decade.
Returning to Japan for the first time in 12 years, I find that it is still the fascinating country it was. Nagasaki, brings up a lot of history, some of which relates directly with that of my family.
After spending the summer in Estonia, we crossed the Baltic sea for the first time since the Estonia ferry disaster. We arrange our flights to Asia.
Completely redesigned the travel index page.
Last month there were only 6 photos, now 58 photos from Estonia can be found on my Estonia page. The leaning lighthouse of Harilaid and Tahkuna peninsula bunkers are my favorites.
Romania, Moldova and a bit of Istanbul. I got seriously ill on this trip and nearly got into a fight with a wife beater in Bucharest. Also visited one of the last Soviet holdouts, the Transdniestr republic (a.k.a. Transdniestria).
A major improvement to the Countdown Clock now allows you to easily add one to your own site and have it countdown to a date that you set. Example: Countdown Until the End of Time (according to UNIX).
A new page describing how I built and maintain this website.
A new feature added to my website is the possibility to search for content on my website. Using the search box on my home page.
All our travel photos have been moved from our off-site album onto our own site and are now bigger. Some new photos have been added as well.
Georgia is surprisingly beautiful, a perl is the Davit Gareji cave monastery. Getting around in a region where many borders are closed and some areas are still in conflict is not trivial.