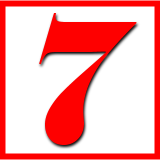 Contact Otto de Voogd
For initial contact please send an e-mail to:
Languages: English, Français, Nederlands
Feel free to contact me in the following situations:
Feedback

→

Yes

: I especially welcome feedback about my sites or my software. Please also report any errors, broken links, spelling mistakes or anything else that is not working as intended.

Contributions

→

Yes

: You want to contribute something to software or projects I am involved with.

Connect

→

Yes

: You want to connect with me on one of my social or business networks.
Please do not contact me about the following items, I have no time to answer such questions individually:
Add a Link

→

No

: This site does not add links upon request. There is an option to advertise on this site instead.

Link Exchange

→

No

: This site does not participate in any link exchange schemes, however clever they may appear to be, and will never do so.

Listing Questions

→

No

: Do not ask me questions about listing your site on other sites where I volunteer. It would be unfair to give certain sites priority over those who wait patiently.