In 1353 it is reported that a cross was seen standing without any support on the castle's chapel altar, making the castle a destination for pilgrims during the next few centuries.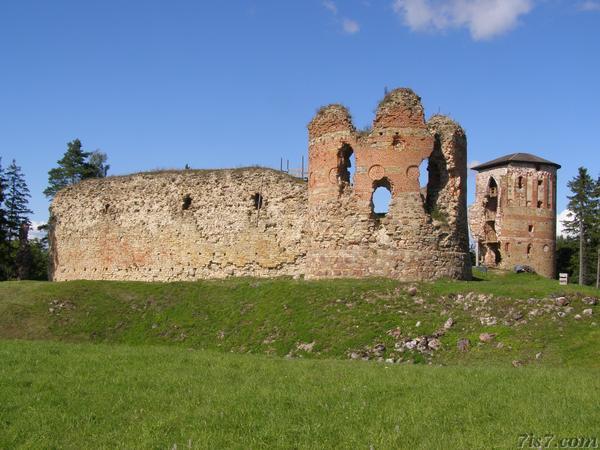 Vastseliina castle ruins in 2009
In 1558, at the beginning of the Livonian War, the castle surrendered to Russian forces who had laid siege to it for 3 weeks. The Russians controlled the castle until they ceded it to the Polish-Lithuanian commonwealth in the treaty Jam Zapolski in 1582. In that treaty, Russia renounced claims to Livonia and got back Russian territory that had been conquered by the King of Poland and Grand Duke of Lithuania Stephen Báthory.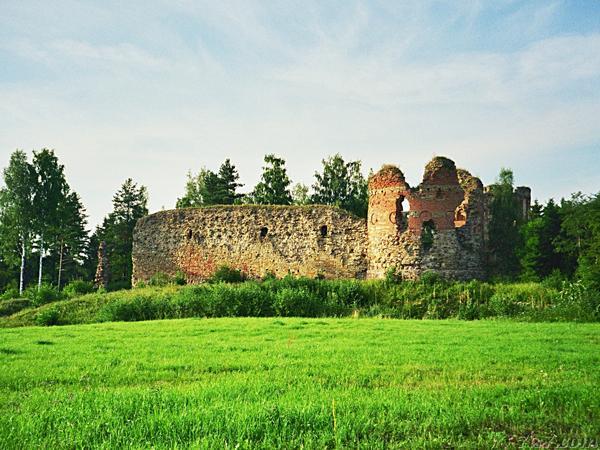 Vahtseliina castle ruins in 1997
The end of the Livonian War also signified the end of the Livonian Confederation, which lost its entire territory. Sweden gained control over the northern part of present day Estonia, and Denmark present day Saaremaa (Ösel). The rest of Medieval Livonia including Vastseliina castle went to the Polish-Lithuanian commonwealth.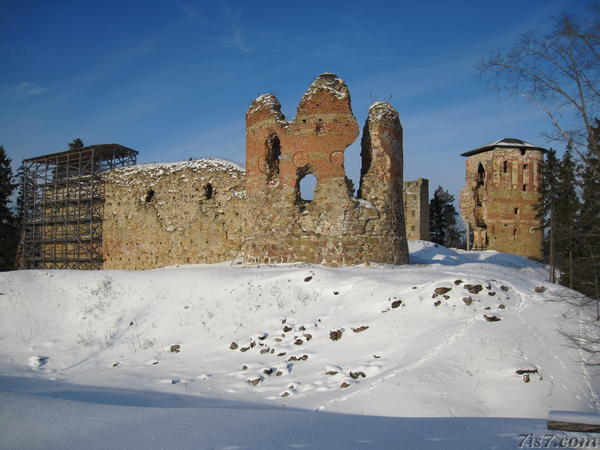 Vahtseliina castle ruins in winter of 2012
The castle came under Swedish control in 1625, after many years of war between the Polish-Lithuanian commonwealth and Sweden in which Sweden conquered the whole of present day Estonia and northern Latvia. In 1702 Vastseliina castle was destroyed by the Russians during the Great Northern War (which lasted from 1700 to 1721). The Great Northern War ended with the defeat of the Swedes and led to imperial Russian control over Estonia.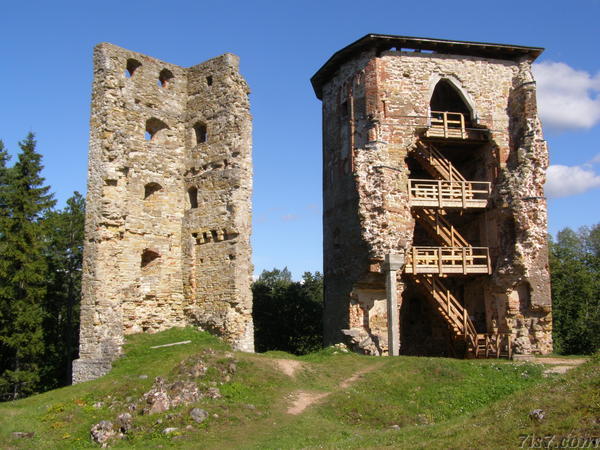 Castle tower in 2009
The first time we visited the castle was in 1997, it was somewhat difficult to find, especially because the castle was named Vahtseliina castle at the time, while there is also a town called Vastseliina (spot the difference) in the neighborhood, where, to our desperation, it was impossible to find anything looking like a castle in ruins! Apparently we were not the only ones to be confused so Vahtseliina has since been renamed to Vana-Vastseliina (meaning Old-Vastseliina)!
When we finally found Vahtseliina castle in 1997 it was a beautiful place, there was not another human being around and storks were peacefully perched on top of the castle walls. In 2007 and 2009, the now renamed Vastseliina castle, was still not overrun by visitors but we were no longer alone. Though storks may still rest on the walls we did not see them this time. However it still remains a beautiful place to visit.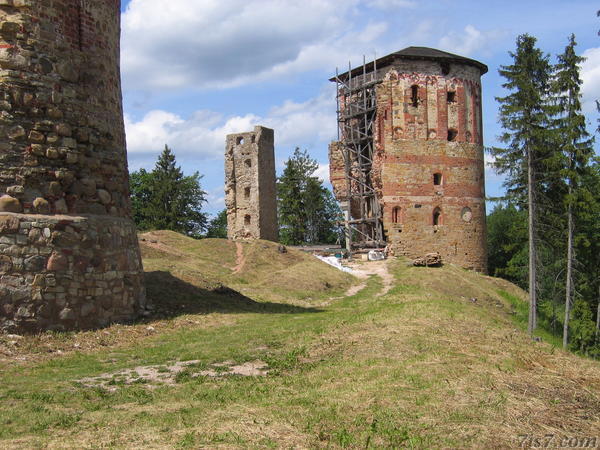 Castle tower being restored in 2007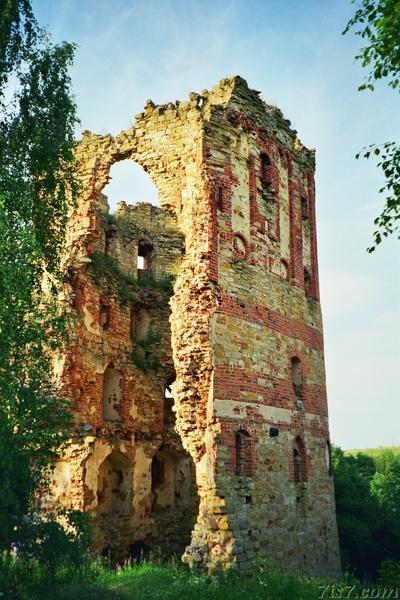 The tower in 1997
A few things have changed since 1997, trees no longer grow inside the ruins and one of the towers was reinforced and is now an observation platform, offering a beautiful panoramic view of the forested surroundings.

Panorama from the castle tower

Winter panorama from the castle tower
A nearby shop/museum has a scale model on display of what the castle must have once looked like.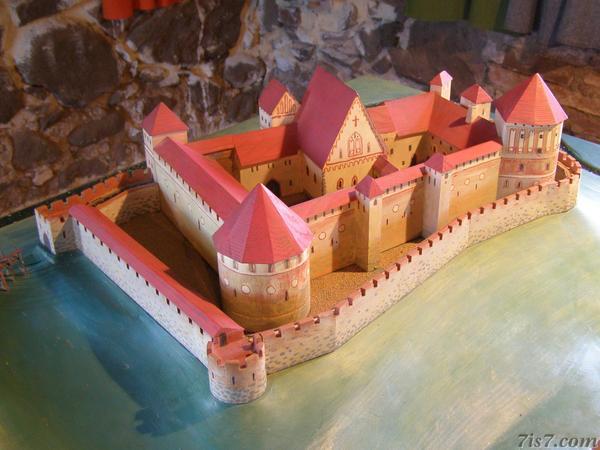 Scale model of the castle