Kaarma Church Inside
Kaarma kirik
The inside of Kaarma church is rich with unique decorations. Unfortunately I haven't had the time yet to work out what everything is or what it represents.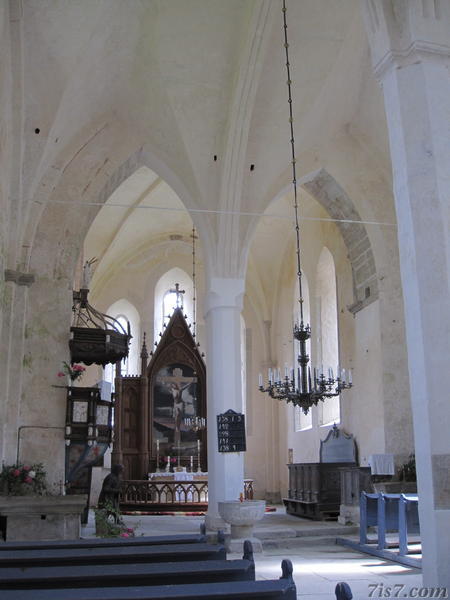 Kaarma church has two naves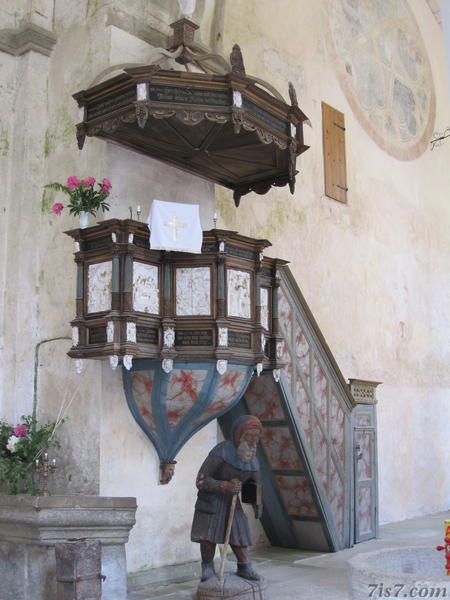 Kaarma church pulpit
A wooden statue of an old man stands below the pulpit, something tells me this isn't just any old man. Unfortunately when I wrote this I did not know who this is.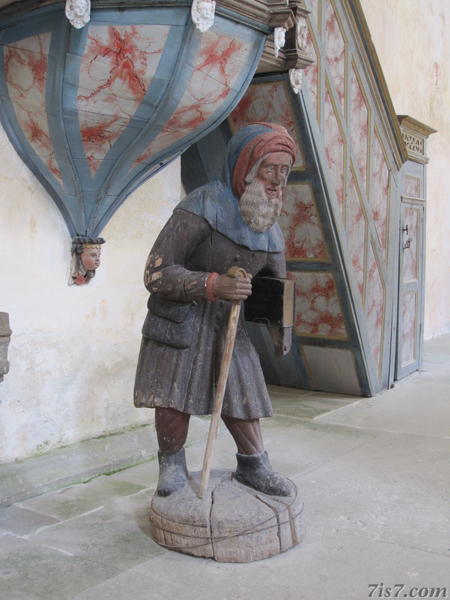 Wooden sculpture of an old man
The pillars seperating the two naves are adorned with reliefs.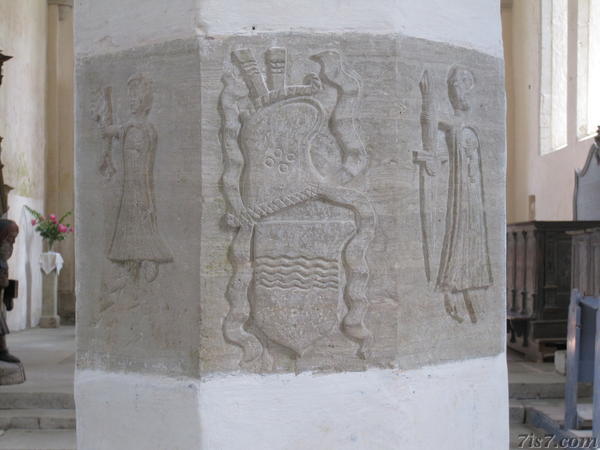 Relief on nave pillar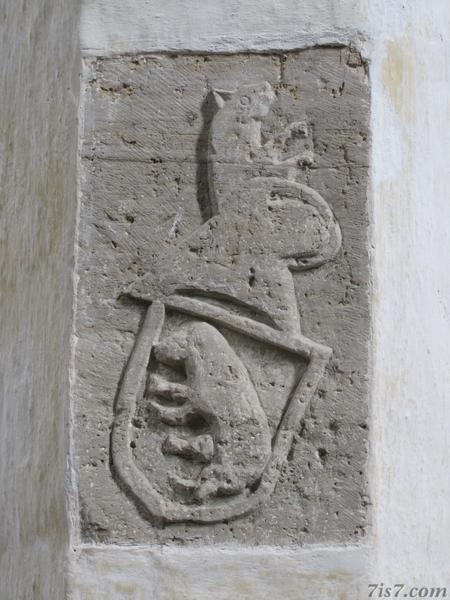 Relief symbol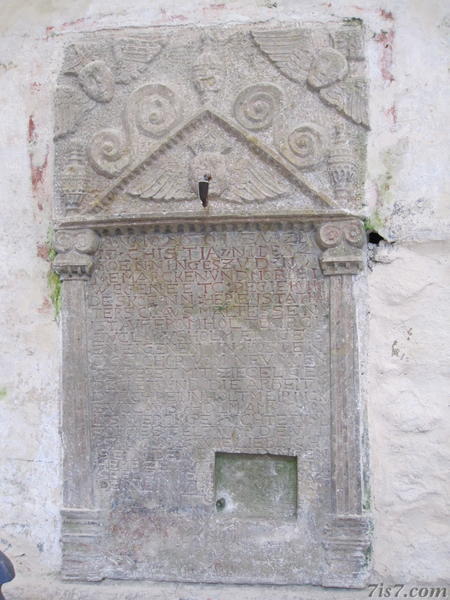 Commemorative plaque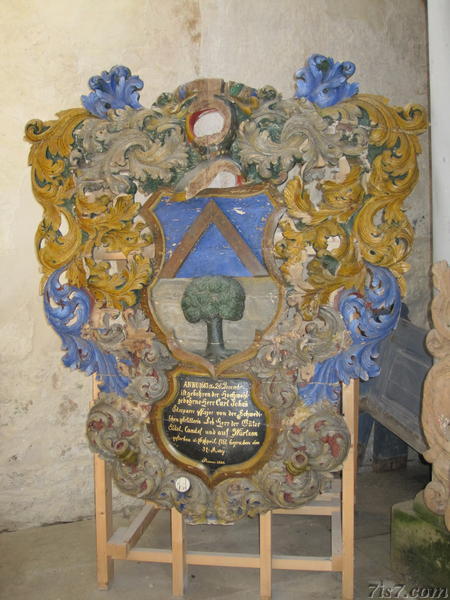 Coat of arms
However the most important decoration in Kaarma, is a pentagram, shown on the next page.
Location: 58°20'57"N 22°30'34"E on: Google Maps, OpenStreetMap, Maa Amet.