Kaarma Church
Kaarma kirik
Kaarma's Saint Peter and Saint Paul's church (Peeter-Pauli Kirik) was built in the 13th century and rebuilt into a two-nave church in the early 15th century (completed in 1407 according to an inscription).
Photos of sunlit Kaarma church in winter and summer.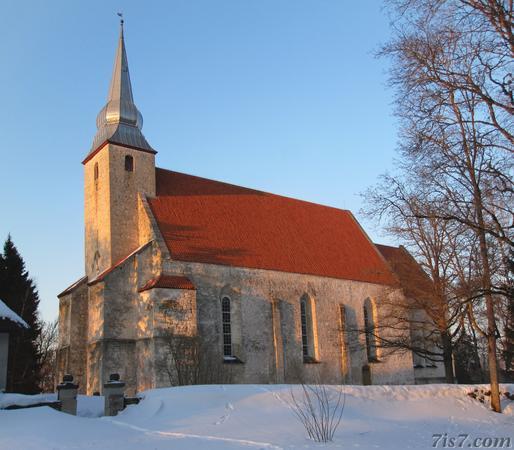 Kaarma church side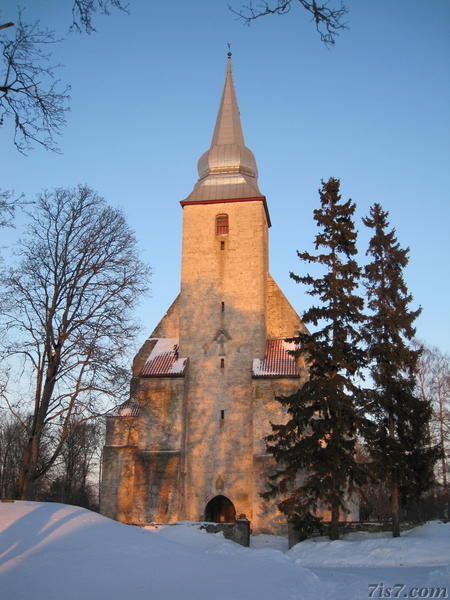 Kaarma church tower in winter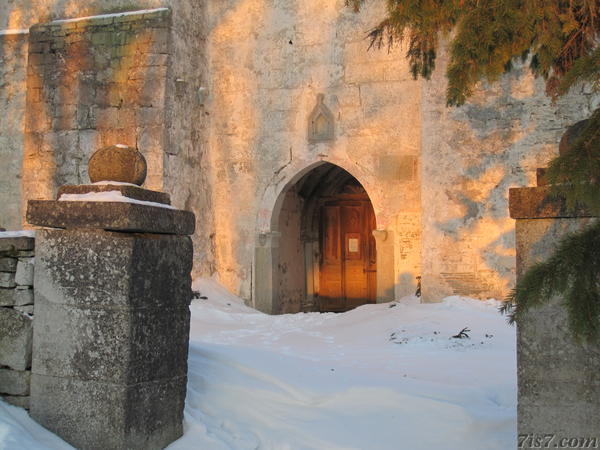 Kaarma church entrance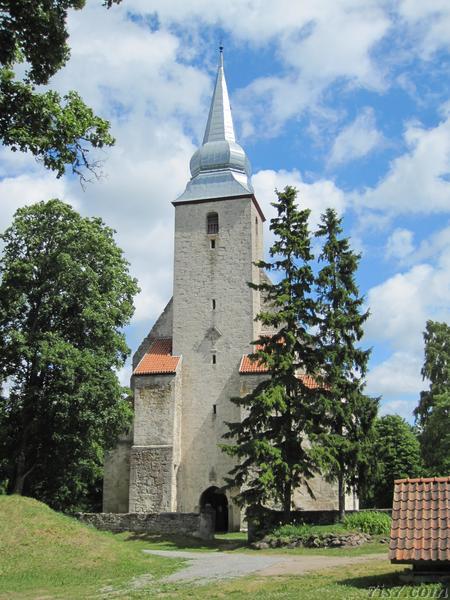 Kaarma church tower in summer
A strange thing is that some tombstones appear to have been reused as building stones for the church. While other crosses have been placed in an ornamental fashion.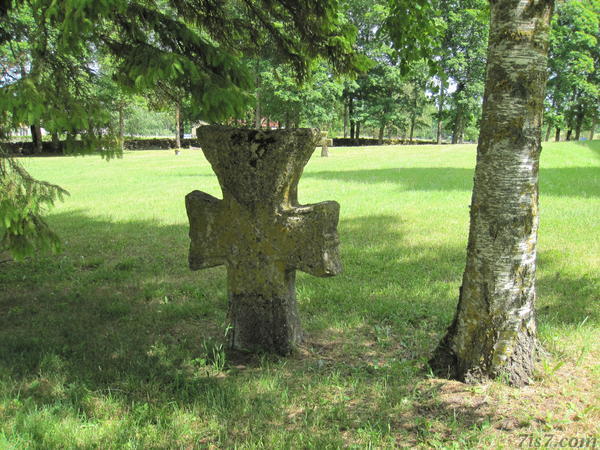 Tombstone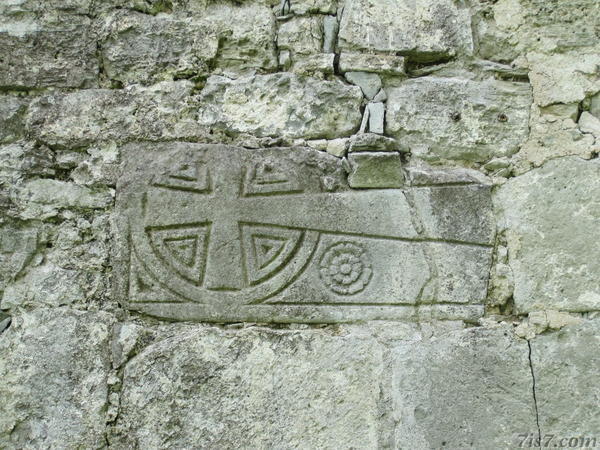 Tombstone in church wall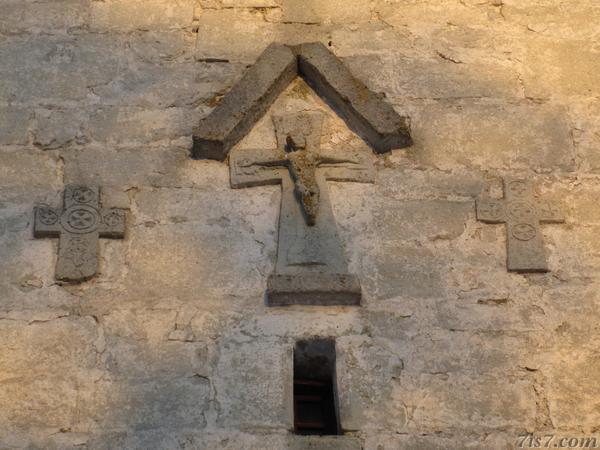 Crosses in tower
On the next page, views of the inside of Kaarma church.
Location: 58°20'57"N 22°30'34"E on: Google Maps, OpenStreetMap, Maa Amet.