Kaarma Church Pentagram
Kaarma kirik pentagramm
The most unique feature inside Kaarma church is undoubtedly this pentagram (or pentacle). It is a pagan symbol, one that was most likely placed on the church wall at the time of the christianization of Estonia, so as to make the conversion to Christianity easier.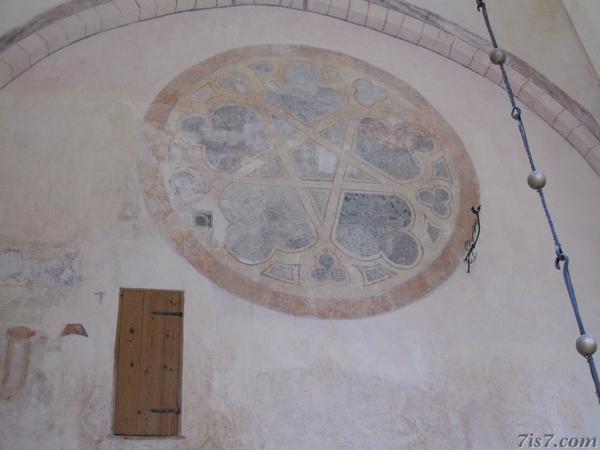 Kaarma church pentagram
Pagan symbolism can also be found in Karja church, another church in Saaremaa.
Estonia was converted from Paganism to Christianity by German crusaders in the 13th century. Certain pagan beliefs subsist to this day.
Location: 58°20'57"N 22°30'34"E on: Google Maps, OpenStreetMap, Maa Amet.