Valaste Waterfall
Valaste Juga
With a 26 meter drop this is the highest waterfall in Estonia, it is located in Valaste along the Ontika cliff, which itself reaches 56 meters at its highest point.
The outcrop created by the waterfall exposes the geological layers of the cliff. The strikingly blueish layer is glauconitic sandstone.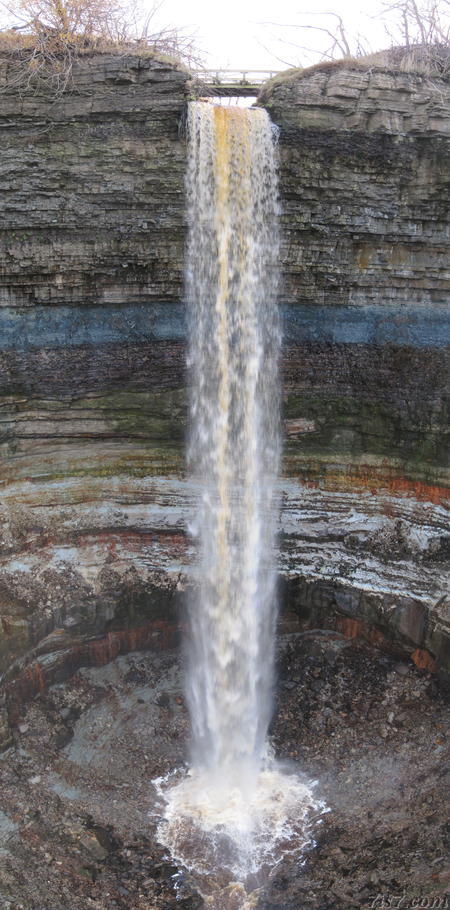 The entire waterfall with the help of a little image stitching.
A view platform opposite the waterfall makes it possible to take the photo seen above.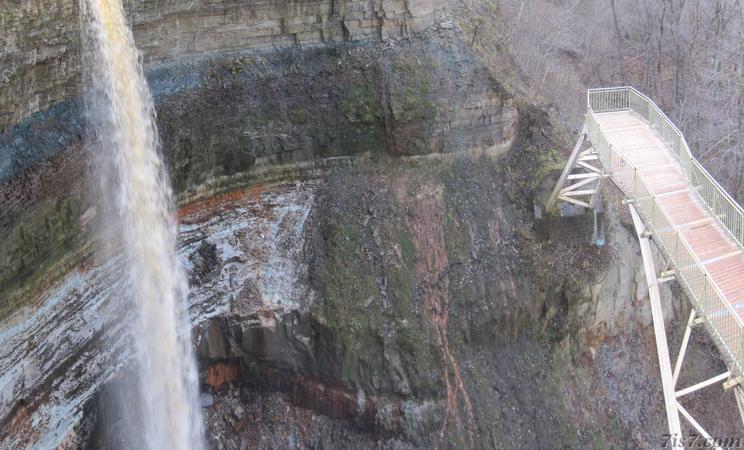 The viewing platform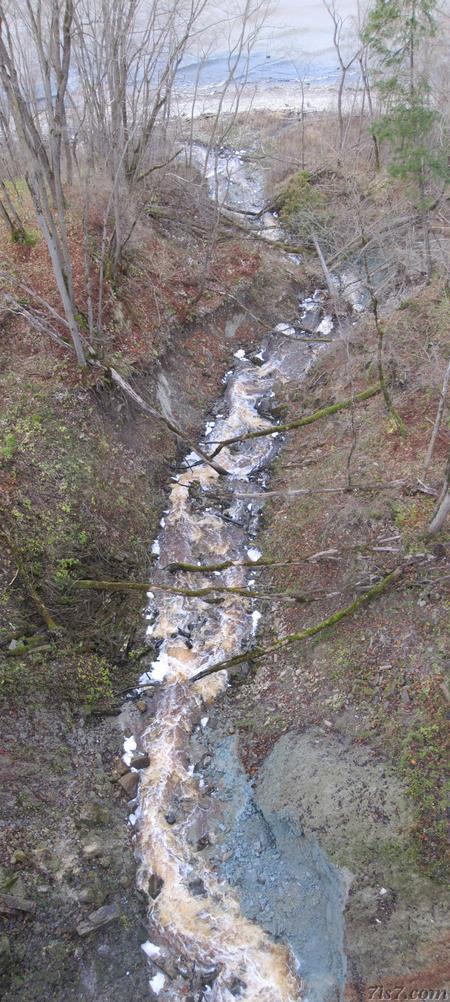 The waterfall's stream flows to the sea
The photos on this page replace a photo of the waterfall from 2004.
Location: 59°26'38"N 27°20'6"E on: Google Maps, OpenStreetMap, Maa Amet.