Väike-Maarja Church
Väike-Maarja Kirik
The church in Väike-Maarja was founded in 1346 and consecrated to the virgin Mary. During renovations in 1873 the present day stone tower was built. It reached 61.4 meters high.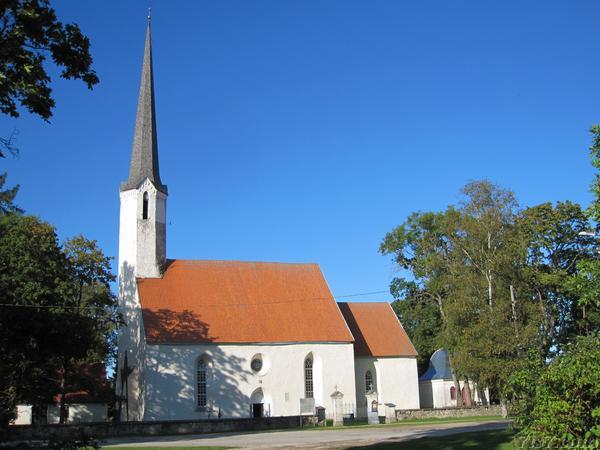 Väike-Maarja Church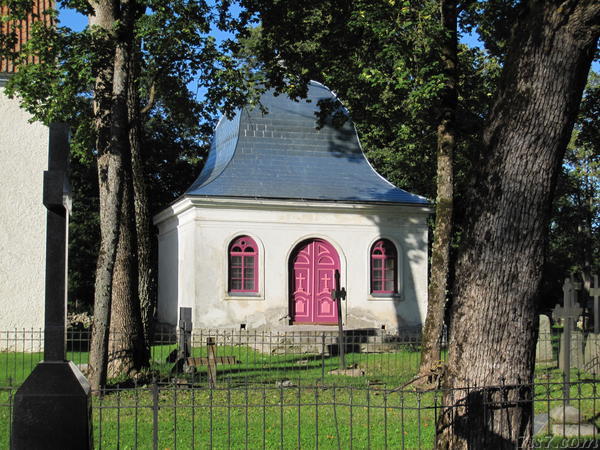 Väike-Maarja Church Chapel
There is a sundial above the side entrance of the church.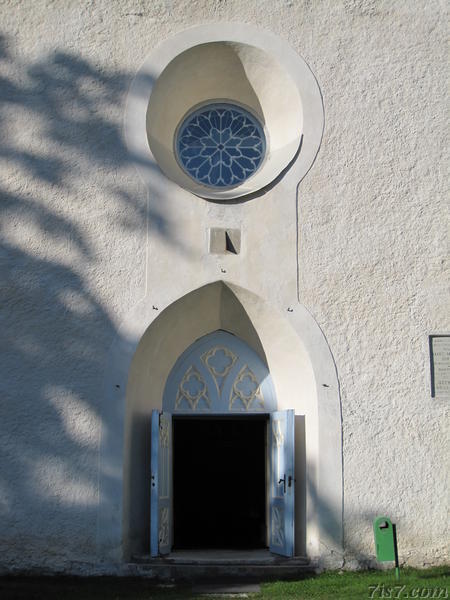 Väike-Maarja Church Entrance
During a storm on the 9th of August 2010 (less than a year after our visit), the spire of the church tower fell down1.
1: Storm Damage: Väike-Maarja's Church Tower ERR News 2010-08-12.
Location: 59°7'49"N 26°14'58"E on: Google Maps, OpenStreetMap, Maa Amet.