Toolse Castle Ruins
Toolse Linnus
The ruins of Toolse castle are located on the shore halfway between Tallinn and Narva, a little west of Kunda.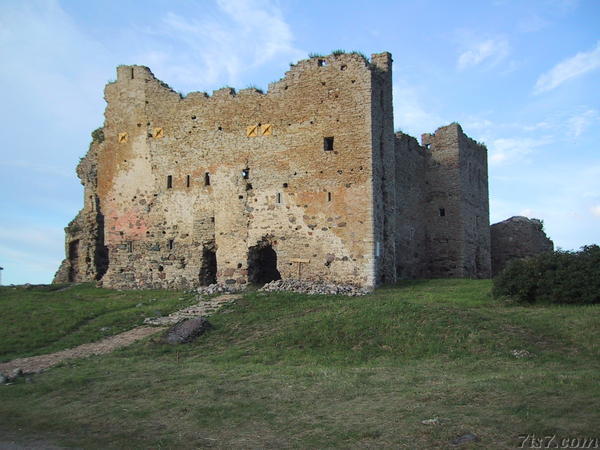 The ruins of Toolse castle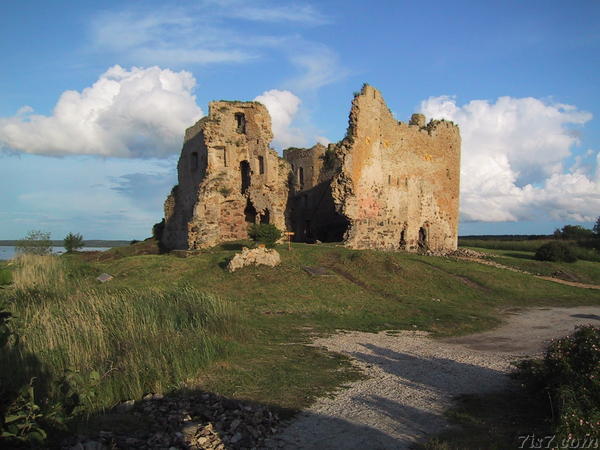 The ruins from another angle
The stone castle was built in the 15th century. During the Livonian War it changed hands several times, was apparently destroyed and later rebuilt. In 1581 French mercenary Pontus de la Gardie captured the castle for Sweden from Russia which had held it since 1558. The castle was destroyed again during the Great Northern War, ever since which it has laid in its current state of ruin.
Some views of the ruins in winter.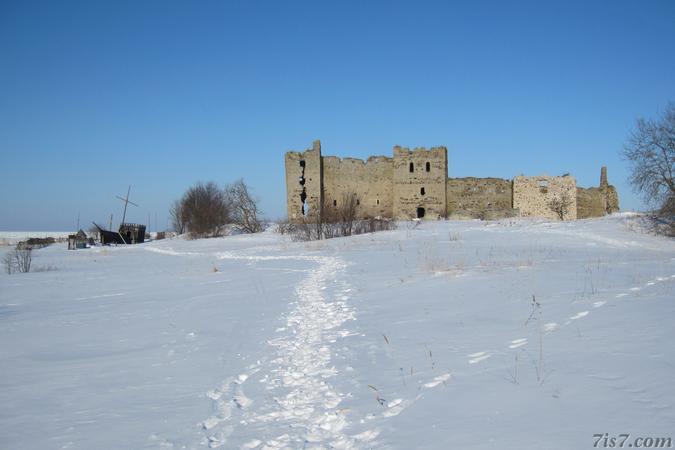 In winter from the side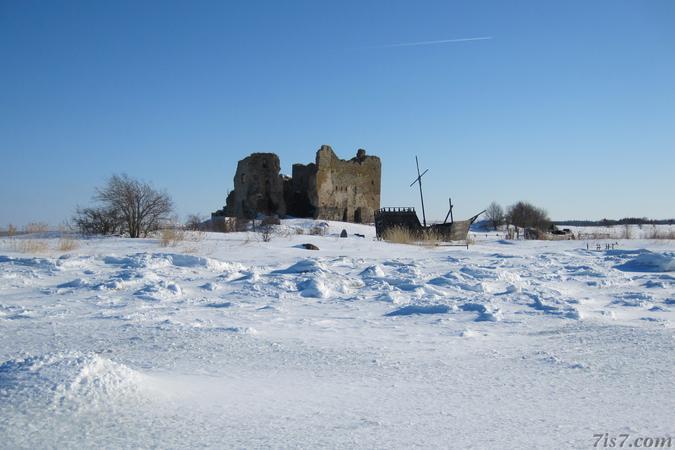 In winter from the sea
When the sea freezes in winter, this interesting landscape emerges with what looks like hundreds of little "volcano" cones. It appears as if when the sea level drops the ice sheet breaks on erratic boulders, resulting in the formation of these cones.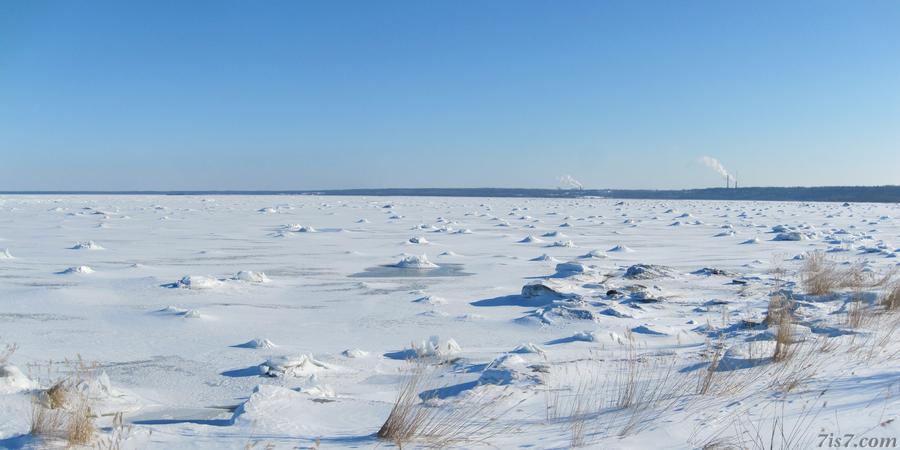 Frozen sea looking towards Kunda
Location: 59°32'5"N 26°28'5"E on: Google Maps, OpenStreetMap, Maa Amet.