Sinimäe Memorial
Sinimäe Mälestik
Sinimäe (Blue Hills) are 3 small hills west of Narva, that were the scene of a ferocious battle at the end of the Second World War. After having defended Narva against the Soviets for 6 months, German and Estonian forces fell back to Sinimäe where they put up strong resistance against the advancing Soviet army. During the Battle of the Tanenberg Line, from 25 July to 10 August 1944, a vastly outnumbered force of 22,000 German, Estonian, Danish, Flemish, Norwegian and Dutch troops led by Felix Steiner, defended the hills against Soviet-Russian troops that initially numbered 137,000 and were constantly being reinforced.
In spite of being vastly outnumbered, the German and Estonian divisions won a tactical victory at Sinimäe. Casualties were high, the battle left 2,500 dead and 7,500 injured on the German and Estonian side, versus 35,000 dead and 135,000 injured on the Russian side.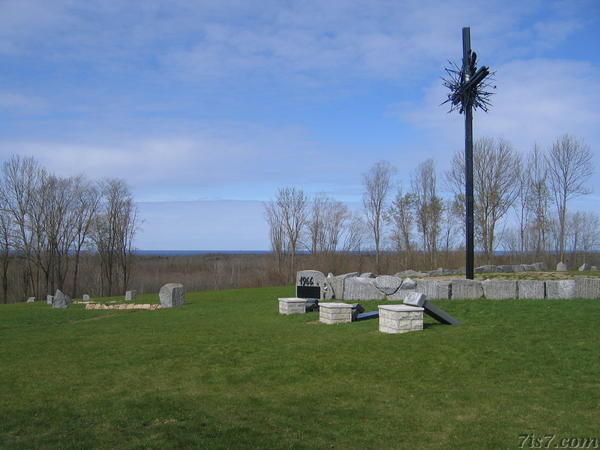 Sinimäe Memorial
The day we visited, 27 April 2007, the monument had been vandalized, presumably by Russian nationalists.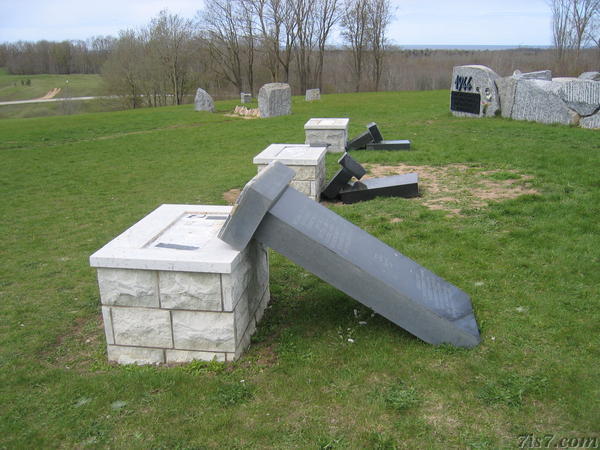 Sinimäe Memorial vandalized
Traces of trenches are still present on the hills. One has been immortalized as part of the monument.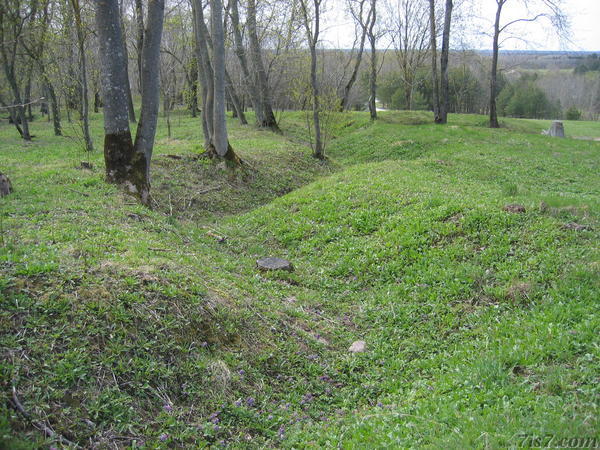 Sinimäe trenches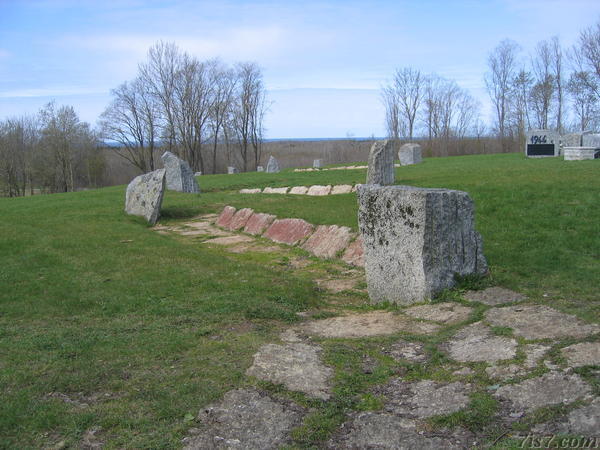 Sinimäe Memorial trenches
Half of the defending army consisted of Estonian conscripts that were motivated by the fear of a looming reoccupation of Estonia by the Soviet Union. Memories of the first Soviet occupation, dubbed as the "year of terror", from 1940-1941 were still fresh, and by preventing a Soviet reoccupation the hope was to restore Estonian independence after the end of the war.
That failed and the Soviet Union eventually reoccupied Estonia, an occupation that would last until 1991.
Location: 59°22'30"N 27°51'29"E on: Google Maps, OpenStreetMap, Maa Amet.