Narva-Jõesuu Lighthouse
Narva-Jõesuu tuletorn
Lighthouse in the resort town of Narva-Jõesuu, the north-eastern most point of Estonia. It is 30m tall, rising 34m above sea level. The first lighthouse was built at this location in 1808, and was destroyed during World War II. The current structure dates from 1957.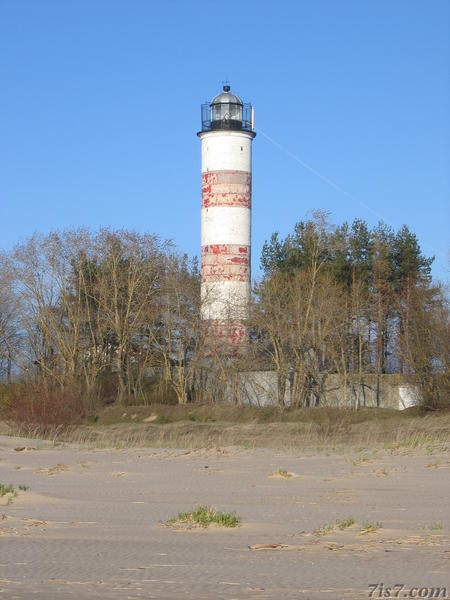 Narva-Jõesuu lighthouse
Location: 59°28'5"N 28°2'25"E on: Google Maps, OpenStreetMap, Maa Amet.