Saha Chapel
Saha Kabel
Saha chapel was built in the early 15th century and has remained surprisingly well preserved to this day. It has a distinctive corner tower and thick walls.
The location was one of the first Christian places of worship in Estonia dating back to the early 13th century, when there was supposedly a wooden church for several years.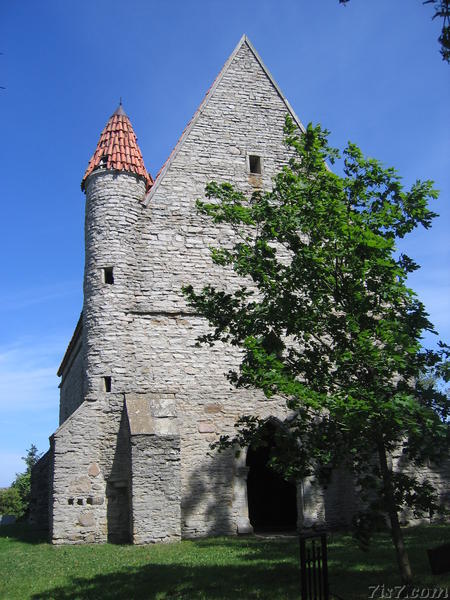 Saha Chapel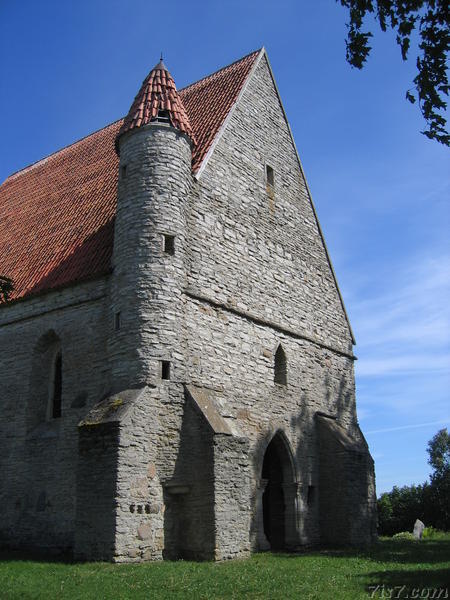 Facade seen from the side
Location: 59°25'14"N 24°58'58"E on: Google Maps, OpenStreetMap, Maa Amet.