Panorama view over Meenikunno bog
An observation tower offering a panoramic view over the bog, is located on a ridge, called Liipsaar, which is 80 meters above sea level. The ridge was created during the ice age by glaciers.
Walking along the planks one can observe the fact that the pine trees that grow in wettest parts of the bog do not become very tall. They grow only a few meters in their lifetime, a 4 meter tree can be 100 years old. This is because there is too much water and too little nutrients in the soil. The edge of the bog, or "islands" in the bog, can usually be detected by the taller trees.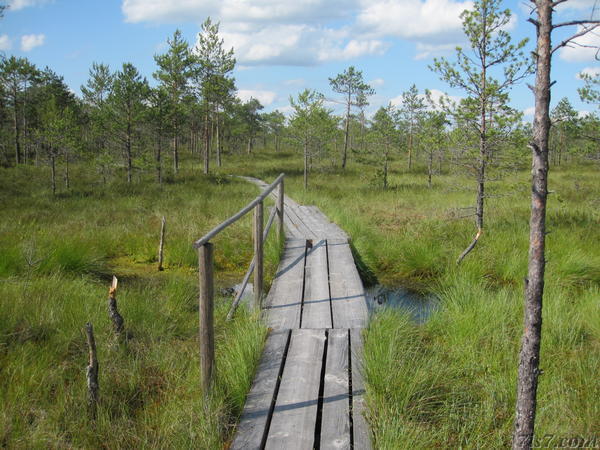 A little bridge accross some water
The trees become sparser as one penetrates deeper into the bog.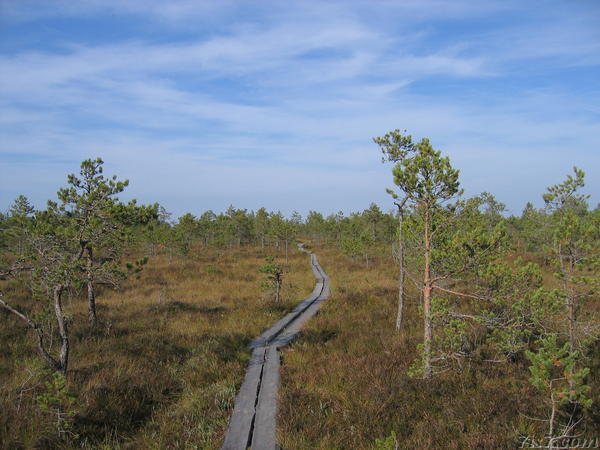 One can walk through the bog on planks
At one point our attention is directed towards the small plants on the bog. Where we found sundew (scientific name: drosera) that caught a fly. Sundew is a carnivorous plant, that catches and digests small insects to complement the lack of nutrients in the bog. The fly can be seen in the top left of the photo below.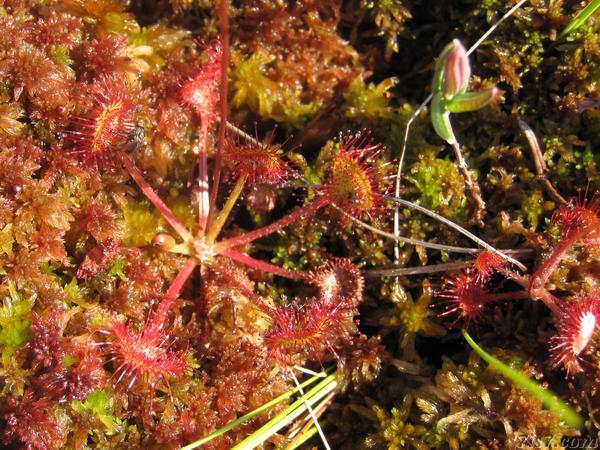 Sundew eating a fly

The planks bring us past Suur Suujärv, a pristine lake in the bog
There are also a few lakes in the bog. Suur Suujärv, in the picture above, is my favorite. It is about half way in the bog, thus the most difficult one to reach from either end of the path. Desktop wallpaper featuring this lake in Meenikunno is also available.
The next two pictures where taken mid april, there was still ice covering the lakes, but most snow had melted raising the water level in the bog.

Kamarusjärv (lake Kamarus) with ice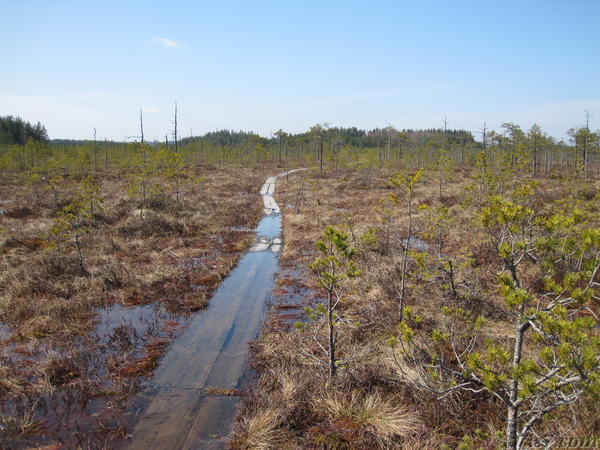 A flooded section of the walking path
As often is the case in Estonia, some wooden artwork can be found in the forest. In Meenikunno we have a witch flying through the trees.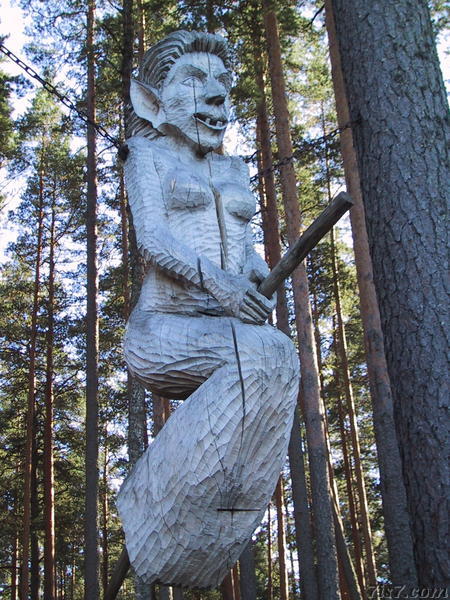 Beware of the witch!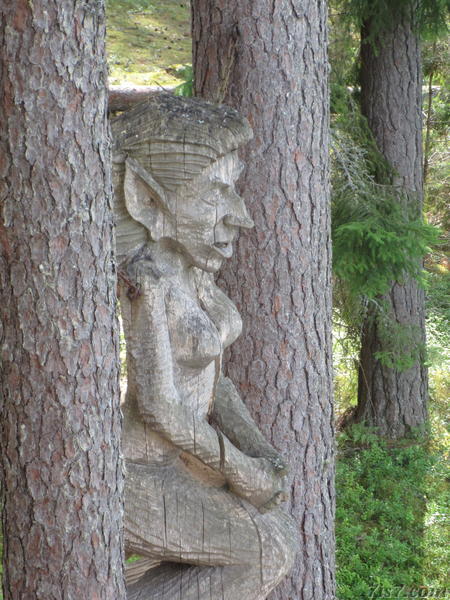 Close-up of the witch
The two pictures above of the witch were taken 10 years apart, in that time she lost her broom.