Laiuse Fortress Ruins
Laiuse Linnuse Varemed
The ruins of Laiuse castle fortress are located along the road from Jõgeva to Mustvee. I visited in the summer of 2009 a short while before sunset which causes the typical long shadows of the season. Apparently it's not on the tourist trail either because I was entirely alone to enjoy this scene. Finding places undisturbed by other human beings is actually one of the joys of visiting Estonian countryside in general.
According to a plaque by the ruins, the castle was located on the northern border of the Polish-Lithuanian commonwealth from 1582 to 1622, after which it fell under Swedish control.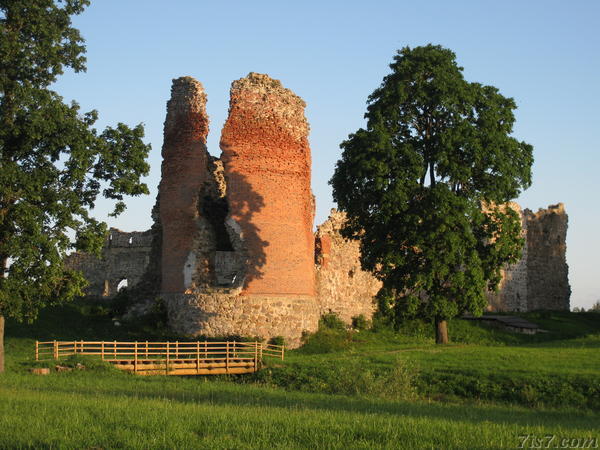 Ruins of Laiuse fortress.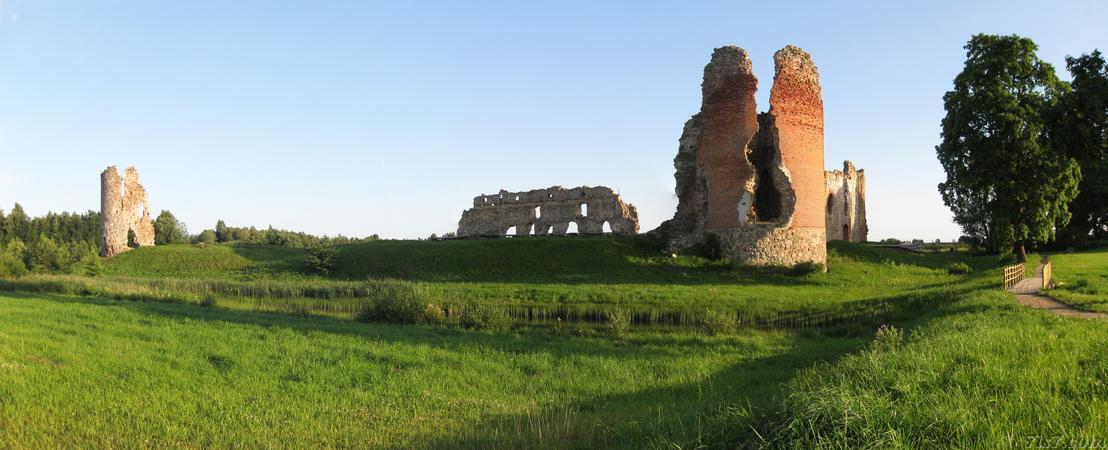 Panorama of the Laiuse ruins.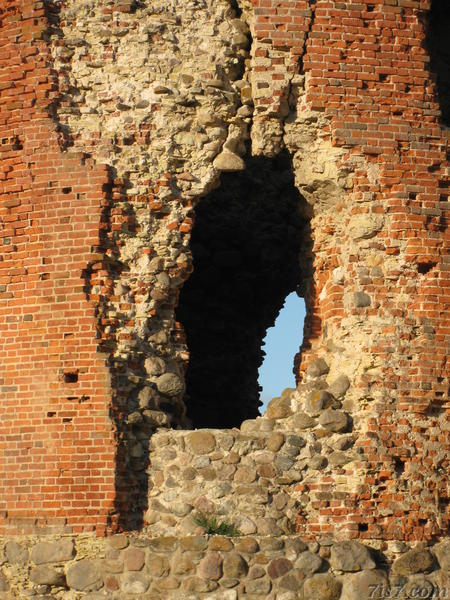 Looking through the remaining tower.
Location: 58°48'43"N 26°32'40"E on: Google Maps, OpenStreetMap, Maa Amet.