Kuremaa Windmill
Kuremaa Tuuleveski
The Kuremaa windmill is a beautifully restored stone windmill, seen on the photo below in a field with lake Kuremaa in the background. This windmill is a so-called Dutch type windmill, as is more common in mainland Estonia. These windmills are usually made out of stone and only their heads can turn.
By contrast, in western Estonia and on the Estonian islands (areas where Estonian Swedes used to live), the windmills are made out of wood and the entire body of the windmills can turn. As for example the famous Angla Windmills on Saaremaa.
According to the information panel, the Kuremaa windmill was built around 1860-1870 and served until approximately 1930. During the Soviet regime it was tried to make a silo out of it by burning the interior. In the 1980s it was used as a place for parties by youngsters from Kuremaa. Finally the windmill was restored with help of the European Regional Development Fund in 2008.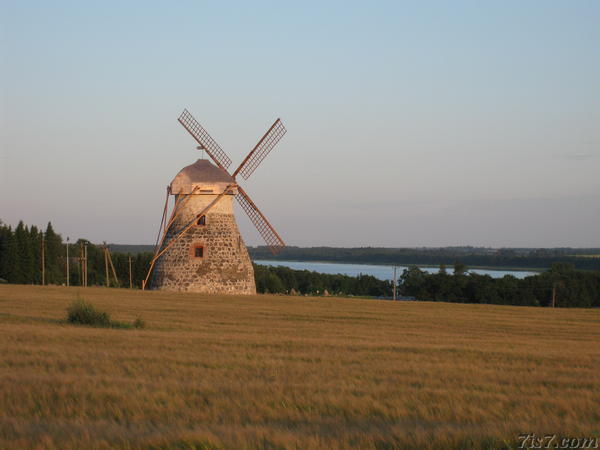 Kuremaa windmill with lake Kuremaa in the background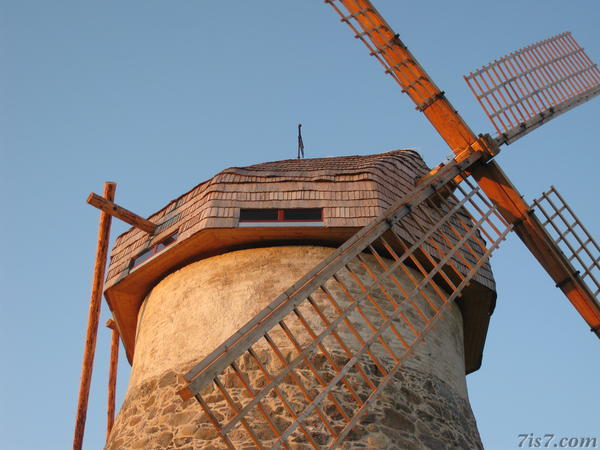 The rotating head of Kuremaa windmill
Location: 58°44'26"N 26°31'41"E on: Google Maps, OpenStreetMap, Maa Amet.