Kõpu Lighthouse
Kõpu Tuletorn
The picturesque Kõpu peninsula lighthouse is 37 meters tall and stands on top of the highest hill on the Estonian Island of Hiiumaa. As a result the light shines at 103 meters above sea level and is visible up to 30 nautical miles. It was completed in 1531 after 26 years of construction. The lighthouse is the oldest in the Baltic States, and said to be the third oldest lighthouse in the world that is still operational. The square tower and characteristic side reinforcements give the lighthouse its unique appearance.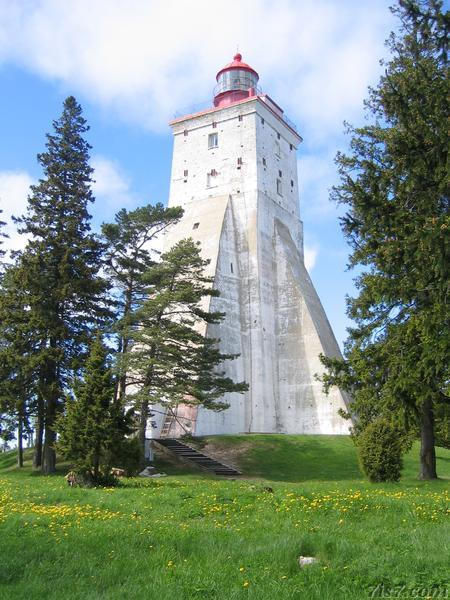 Kõpu lighthouse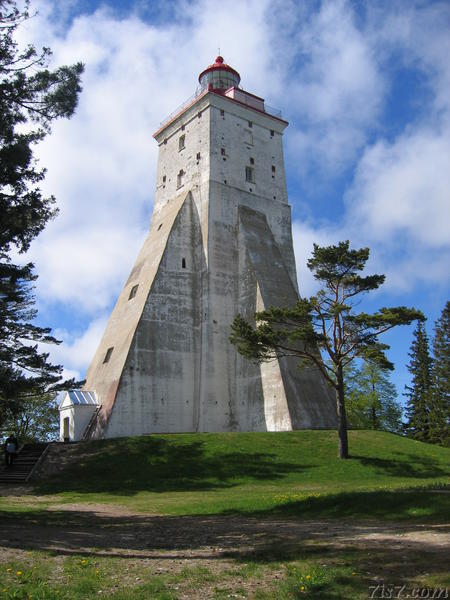 Kõpu lighthouse with side reinforcements
The lighthouse is open for visitors and has become one of the main tourist attractions on the island of Hiiumaa. One can climb to the platform, from where one has a panoramic view over the forest covered Kõpu peninsula. The photos on this page were made in 2006 and replaced a photo from 2004.
Location: 58°54'57"N 22°11'59"E on: Google Maps, OpenStreetMap, Maa Amet.