Haapsalu Bishop's Castle
Haapsalu piiskopilinnus
The Haapsalu Episcopal Castle was founded in the 13th century by the Bishop of Ösel-Wieck, constructions continued for several centuries reaching the final dimensions in the early 16th century. The castle is also famous for the legend of the White Lady (next page).
These are some photos of Haapsalu castle in different seasons and from different points of view.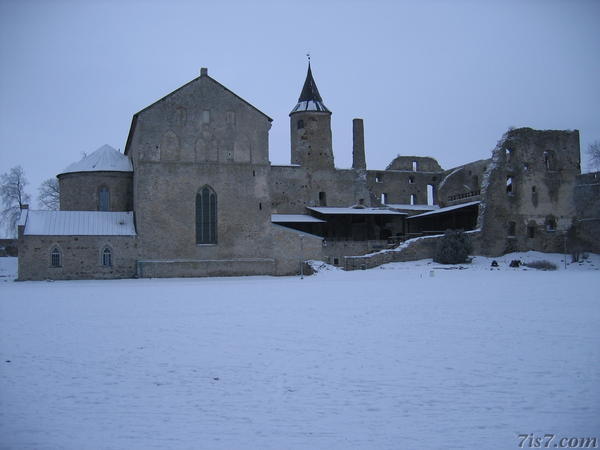 Haapsalu castle in winter
The circular baptismal chapel attached to the church on the southern side of the castle is where the White Lady appears during full moon nights in August.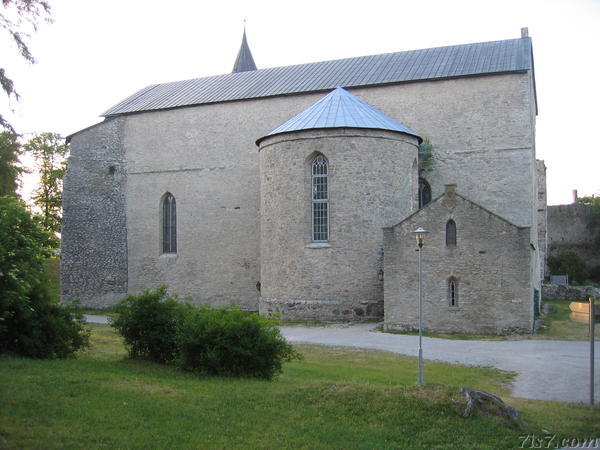 Haapsalu castle south side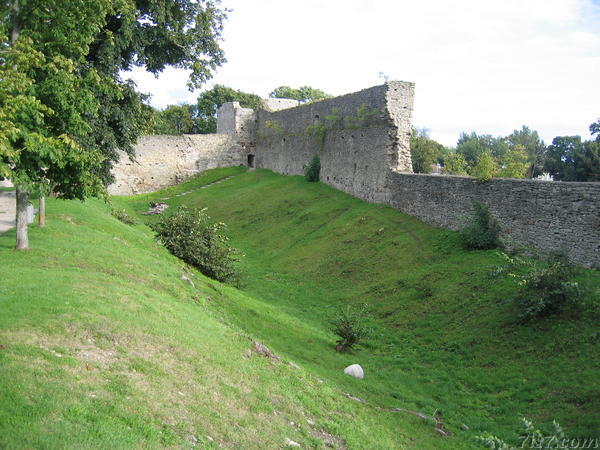 Haapsalu castle outer wall.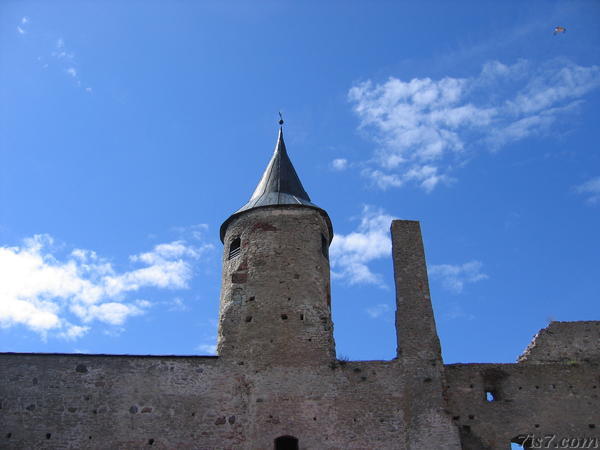 Haapsalu castle tower in summer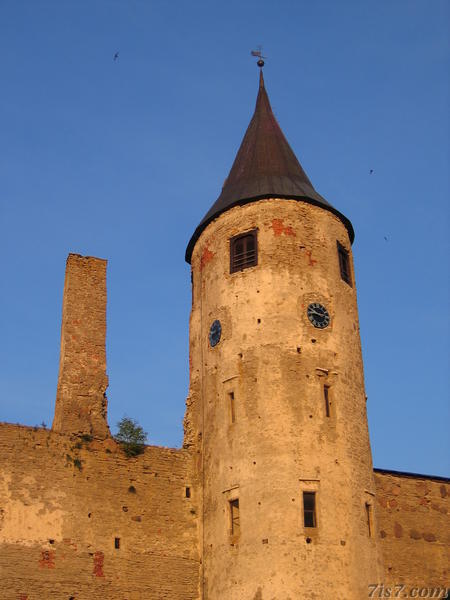 Haapsalu castle clock tower.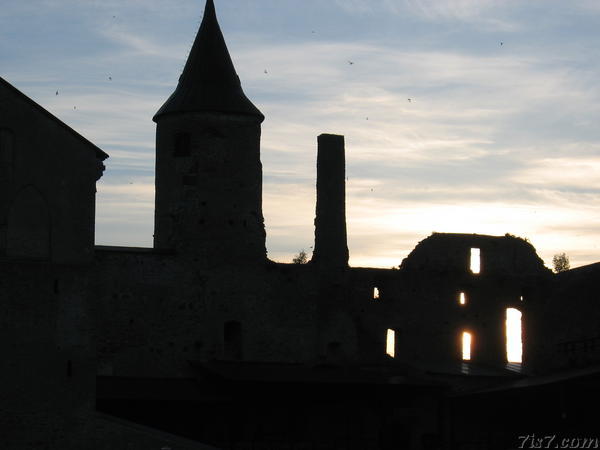 Haapsalu castle backlit in June.
The photo of Haapsalu castle backlit is also available in higher resolution as a wallpaper (desktop background). Additionally there is also a close up photo of the castle's outer wall available as a wallpaper image.
Location: 58°56'50"N 23°32'19"E on: Google Maps, OpenStreetMap, Maa Amet.