Angerja Stronghold Ruins
Angerja linnusevaremed
The vassal tower-stronghold of Angerja was probably built in the 14th century. The rectangular construction was made of limestone, the walls were two meters thick and it was surrounded by a moat. Some parts of the walls remain to this day and a moat is still visible. It is thought that the stronghold was destroyed during the Livonian war.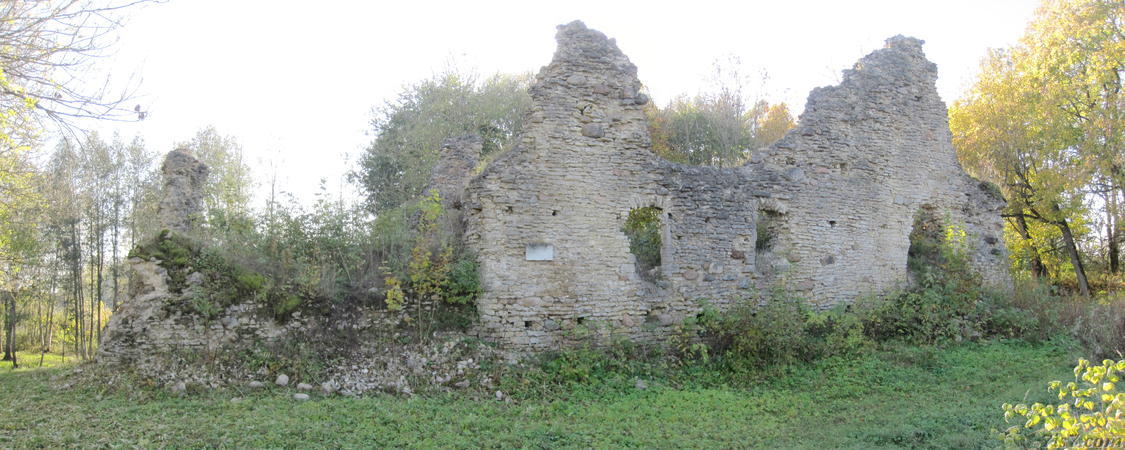 Ruins of Angerja stronghold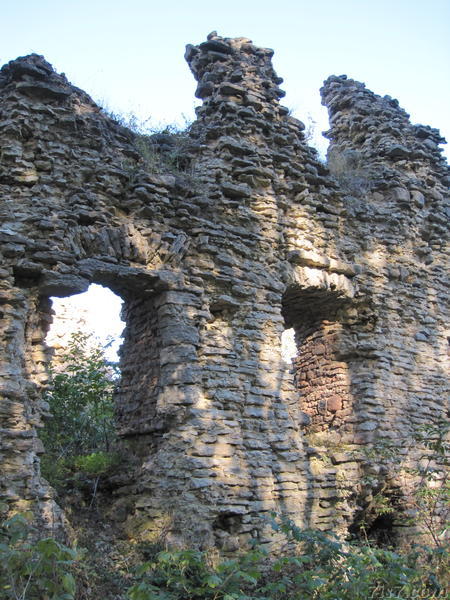 Section of Angerja ruins wall
There is also what appears to be a small bridge nearby in the forest.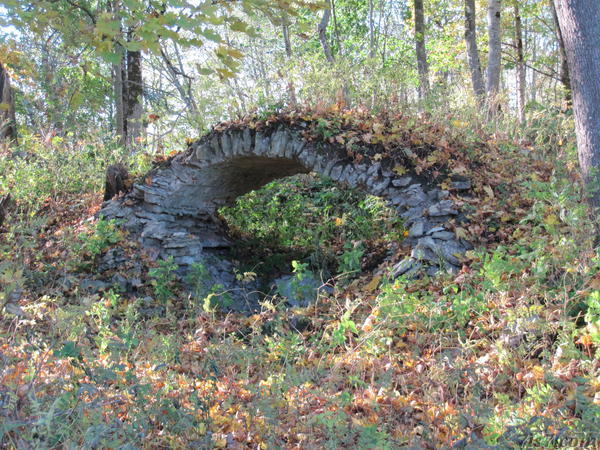 Angerja ruins bridge
Tower-strongholds were built by vassals to protect themselves, mostly against peasant uprisings, especially after the failed St. George's Night uprising (Estonian: Jüriöö ületõus) of Estonian peasants in 1343.
Two vassal strongholds in Estonia have remained intact. They are the tower-strongholds in Vao and Kiiu.
Location: 59°10'31"N 24°51'21"E on: Google Maps, OpenStreetMap, Maa Amet.