Kiiu Tower-Stronghold
Kiiu tornlinnus
This solitary tower-stronghold built in 1517 by Baron von Tiesenhausen, is located in Kiiu, several kilometers east of Tallinn. It's a circular tower built of stone, reminiscent of towers along Tallinn's city wall.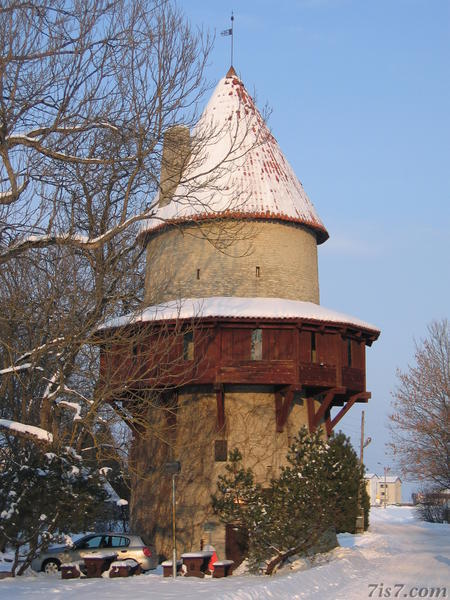 The solitary tower-stronghold of Kiiu
Only two tower-strongholds in Estonia remains intact to this day. The other one is the Vao tower-stronghold.
Location: 59°26'52"N 25°23'11"E on: Google Maps, OpenStreetMap, Maa Amet.