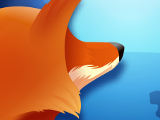 Mozilla and Firefox Links
A selection of Mozilla and Firefox sites and resources that have been useful in developing the Firefox related content on this website.
People who have helped or contributed in one way or another to a Firefox project on our site.
Ken Saunders (MouseRunner.com) - Helped with several 7is7.com projects for Firefox. His site contains a lot of free graphics and other resources.
Jamey Boje - Made the graphics for the Browser War Checkers playing pieces. If you need good graphics made, check out Jamey.
Jackie Liu - Helped review some of the resources. Had a good site explaining why to use Firefox and tips on using Firefox.
Marco Casteleijn (Null Morpheme) - Helped with the add-ons contest.