Viljandi Castle Ruins
Viljandi lossi varemed
A stronghold on this hilltop overlooking the lake was probably built somewhere between the 5th and 9th century. It was first mentioned in records dating back to 1154. The strategically positioned fortress lies in ruins nowadays.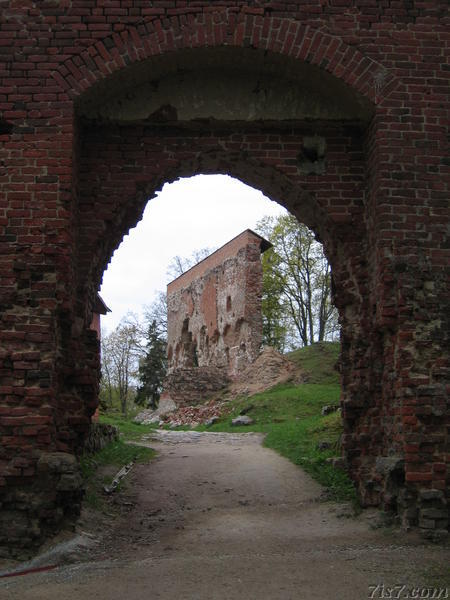 Viljandie castle ruins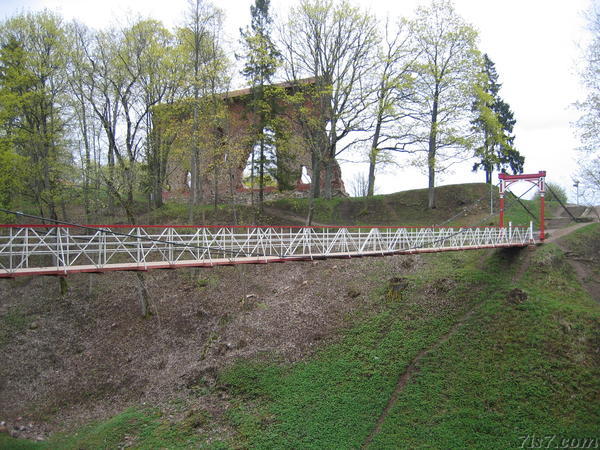 Ruins behind the hanging bridge
Location: 58°21'33"N 25°35'41"E on: Google Maps, OpenStreetMap, Maa Amet.