Mäla Burial Site
Mäla Kalmed
A prehistoric burial site near Mäla village. Also known as the Ussimätta burial site. The central feature of the site consists of a large stone, about 1.5 meters high surrounded by two concentric circles of stones, with the outer circle consisting of larger stones than the inner one.

Mäla burial site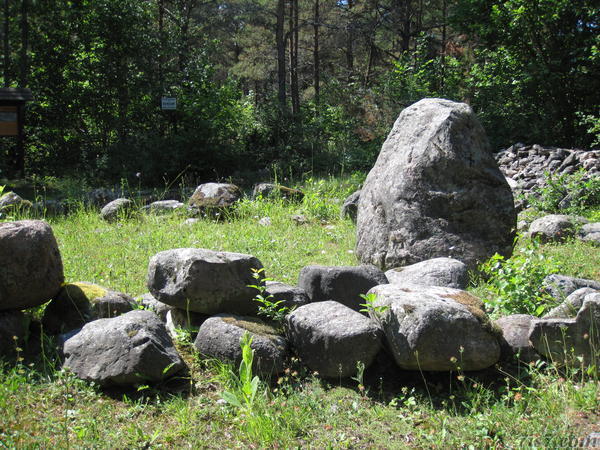 Mäla central stone
According to the information panel, the oldest parts of the site date from 500 B.C. while the site has been used for burials throughout different periods.
Location: 58°34'29"N 23°16'14"E on: Google Maps, OpenStreetMap, Maa Amet.