Karksi-Nuia Church and Ruins
Karksi-Nuia kirik ja varemed
Karksi-Nuia is a town in Viljandimaa in Southern Estonia. The ruins of a fortress stand on a hill on the northern side of the Karksi-Nuia valley. Amongst those ruins stands a church with a tilted tower. The fortress itself was first mentioned in writing in the 13th century, it was at times under Russian, Swedish and Polish control but was finally destroyed in 1708 during the Great Northern war.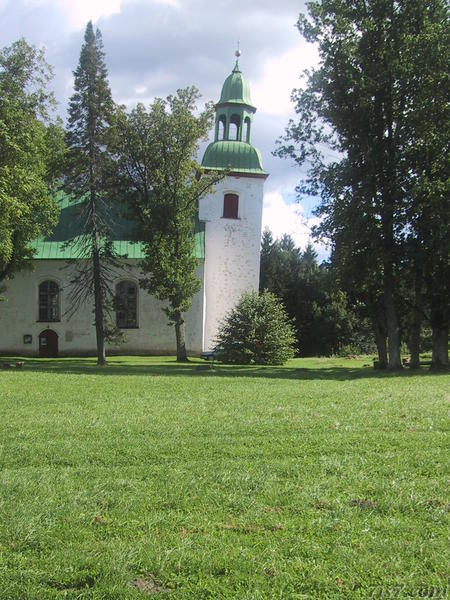 Another leaning edifice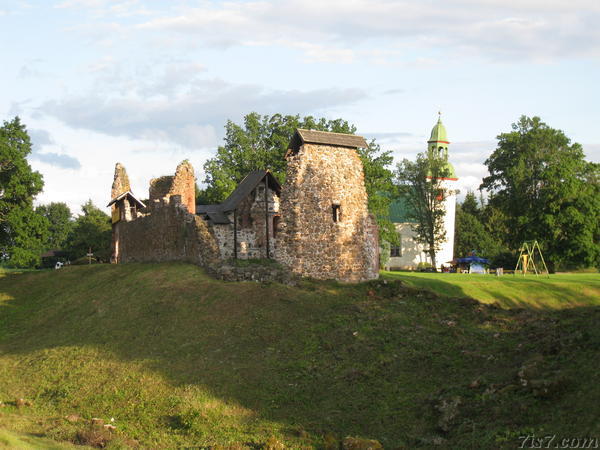 Ruins of Karksi-Nuia stronghold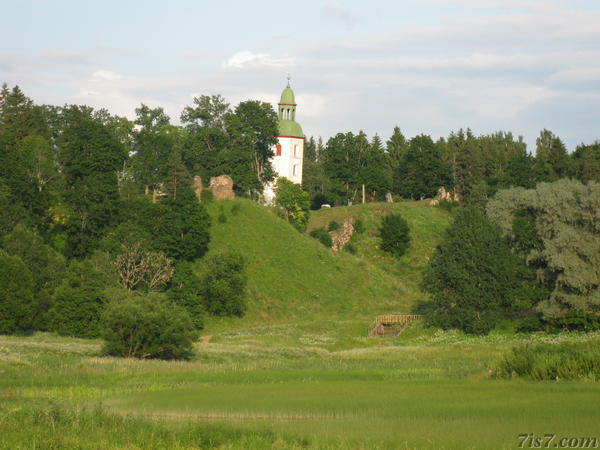 Ruins and church as seen accross the valley
Location: 58°6'16"N 25°33'55"E on: Google Maps, OpenStreetMap, Maa Amet.