Helme Castle Ruins
Helme Lossi Varemed
Helme castle was probably built in the first half of the 14th century. It was destroyed in 1658.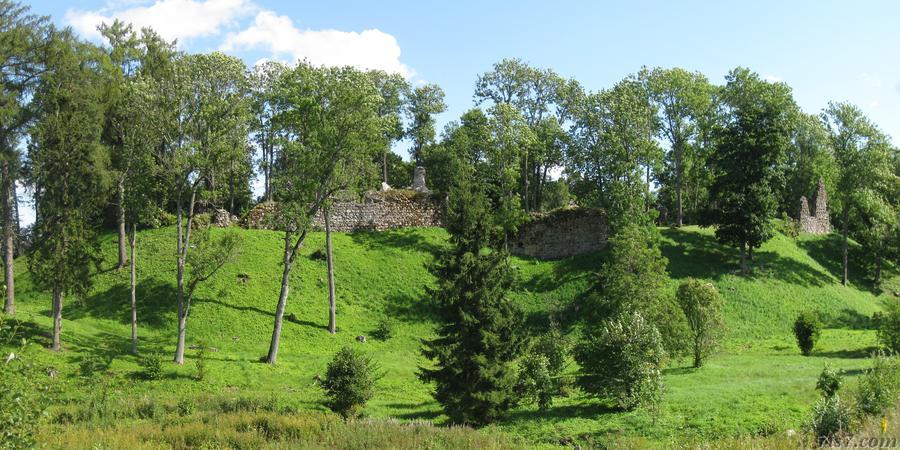 Helme castle ruins
Legend has it that an innocent girl was immured in the walls of the castle.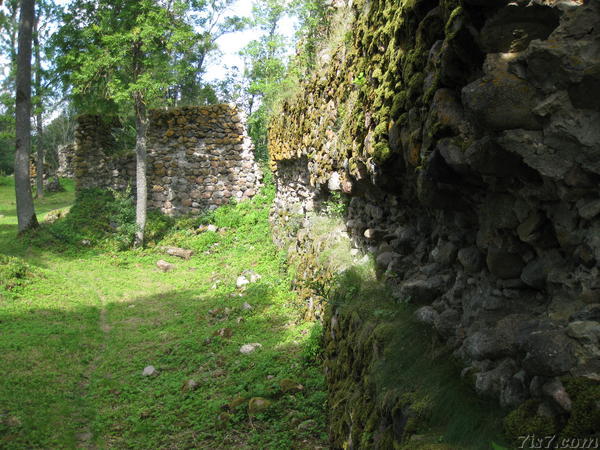 Section of wall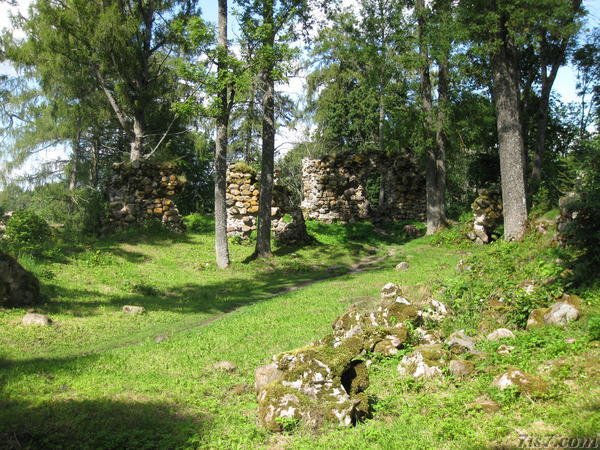 Ruins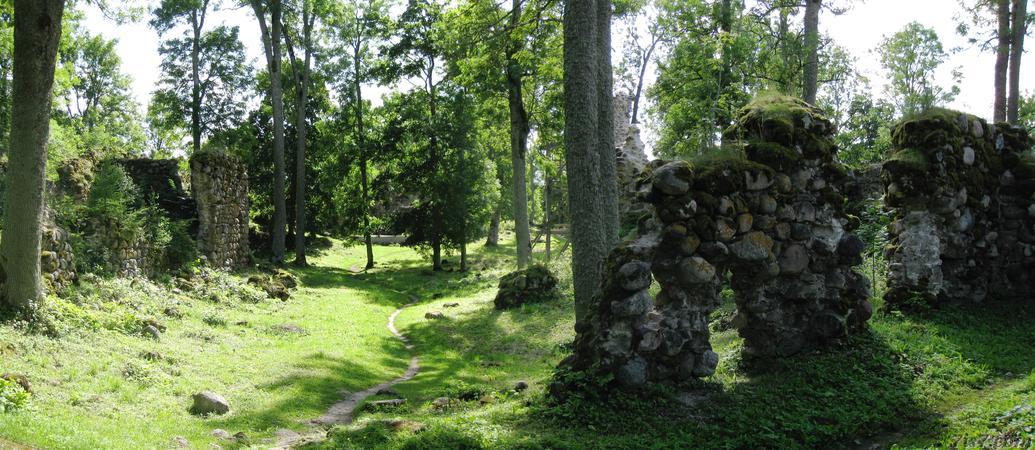 More ruins
Location: 58°1'2"N 25°52'47"E on: Google Maps, OpenStreetMap, Maa Amet.