Ehalkivi
Ehalkivi
Estonia's largest erratic boulder is located in the sea just a few meters off the shore in Letipea, north-east of Kunda. During winter the sea near the shore can freeze, as it did when these pictures were taken.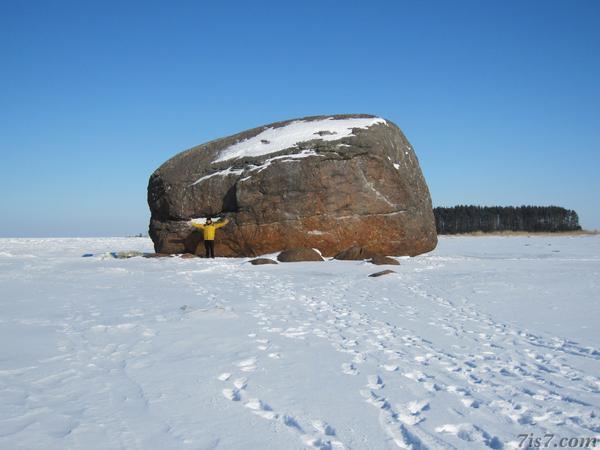 Ehalkivi erratic boulder in winter
Erratic boulders are remnants of the ice age, transported from as far north as Norway by glaciers. When the glaciers finally melted the rocks and boulders were all that was left.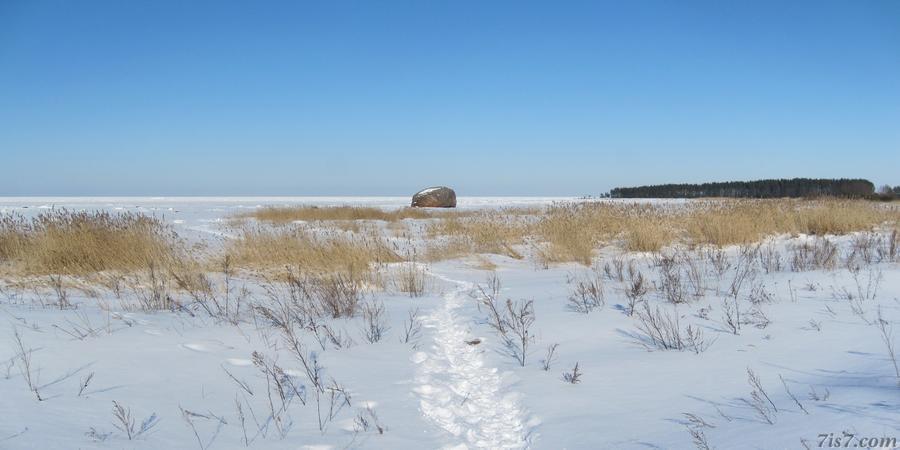 Ehalkivi erratic boulder in winter

Ehalkivi erratic boulder in winter
The information panel near the boulder states that Ehalkivi is one of the largest granite boulders in Estonia, with a height of 7 meters and a circumference of 48.2 meters. However other sources1 say that it is the largest and provide the following measurements:
height: 7.6 m
circumference: 49.6 m
volume: 930 m³
mass: 2500 t
1: One of the more reliable sources is the Institute of Geogoly at Tallinn University of Technology.
Location: 59°32'59"N 26°35'15"E on: Google Maps, OpenStreetMap, Maa Amet.