Alatskivi Castle
Alatskivi Loss
The neo-gothic Alatskivi castle was built by Baron Arved Georg von Nolcken between 1880 and 1885. It was inspired by Balmoral castle in Scotland. Alatskivi castle itself, especially the inside, needs a lot of repairs and renovations. The plans are there.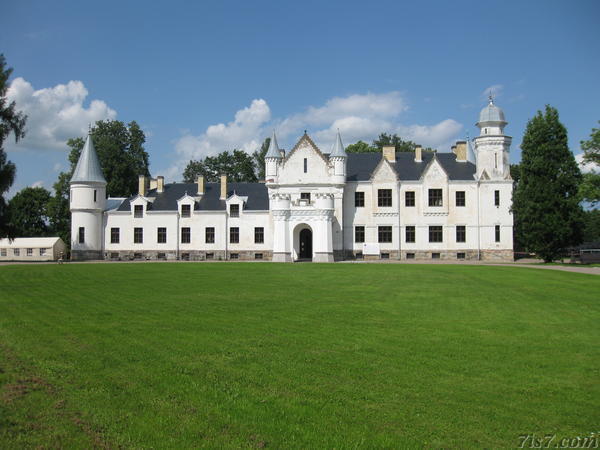 Full view of Alatskivi castle.
Location: 58°36'14"N 27°7'47"E on: Google Maps, OpenStreetMap, Maa Amet.