Tall Hermann
Pikk Hermann
Pikk Hermann (Tall Hermann) is one of the remaining towers of Toompea castle (see previous page). On the 21st of July 1940, during the first Soviet occupation, Soviet soldiers tore down the Estonian flag from the tower. It reappeared for several days in september 1944 during the shortlived government of Otto Tief who took office after the end of the German occupation. When Soviet forces re-invaded Tallinn on September 22nd, 1944 the Estonian flag was torn down yet again.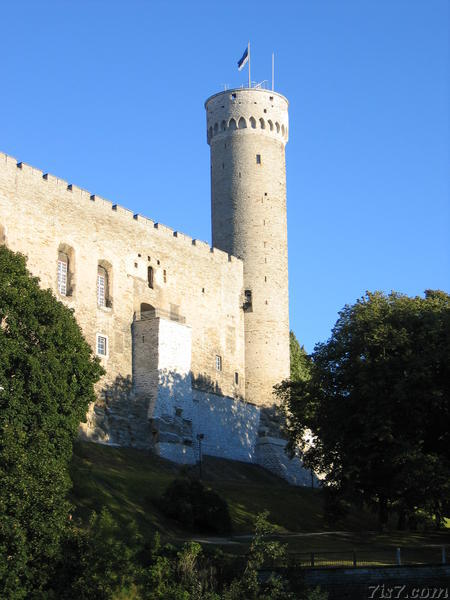 Pikk Hermann or Tall Hermann
While the Estonian flag was allowed to be used by Estonians during the German occupation, the flag, even the color combination, was banned during the Soviet occupation. On 24 February 1989, during the struggle to regain independence, the Estonian flag was raised over Pikk Hermann again. In August 1991 independence was formally regained, and in August 1994 the last Russian troops finally left Estonia.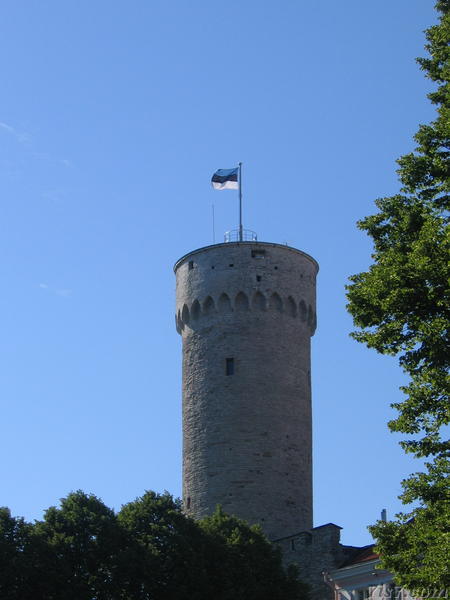 Pikk Hermann seen from Linda hill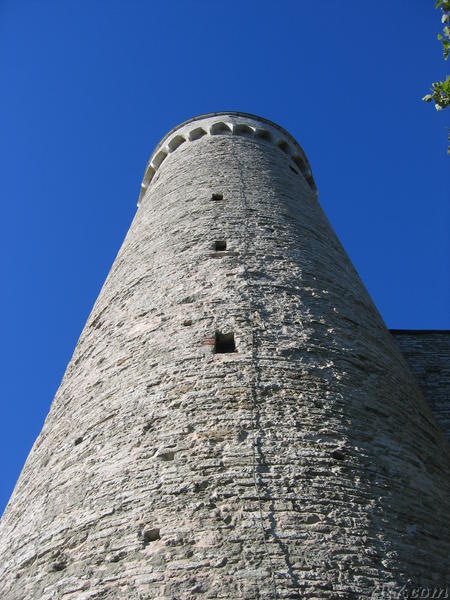 Looking up Pikk Hermann
Location: 59°26'7"N 24°44'13"E on: Google Maps, OpenStreetMap, Maa Amet.