Oleviste Church
Oleviste kirik
St. Olav's church (Oleviste Kirik) in Tallinn was once the tallest building in the world, reaching up to 159 meters. It lost this status when the spire burnt down in 1625. It was later rebuilt to its present day height of 123.7 meters. To this day however Oleviste church still towers over the Old Town (Vanalinn).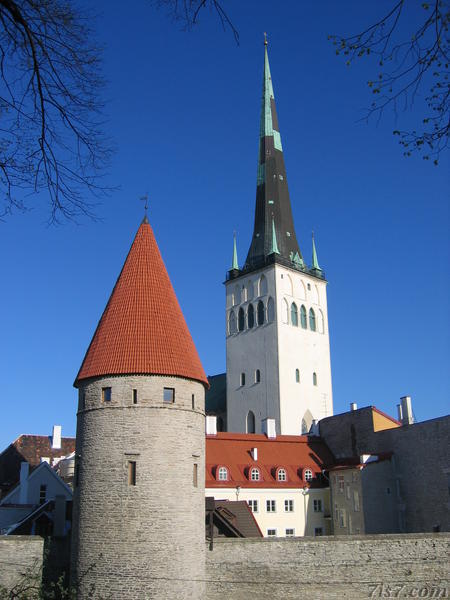 Oleviste church behind the medieval wall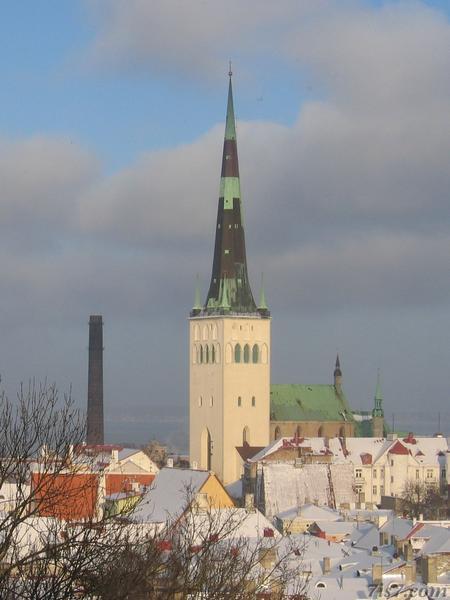 Oleviste church in winter
Also at night St. Olav's church (Oleviste Kirik) dominates the city. It is lit up and visible from far. This is a photo of how I usually see the church when I walk back home on a summer day after a night out.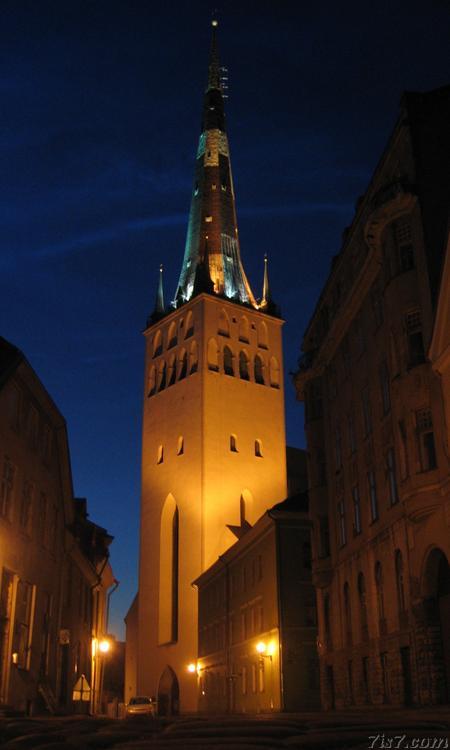 Oleviste church at night
There is an observation platform along the rim of the spire at 60 meters above the ground which is open during the summer months.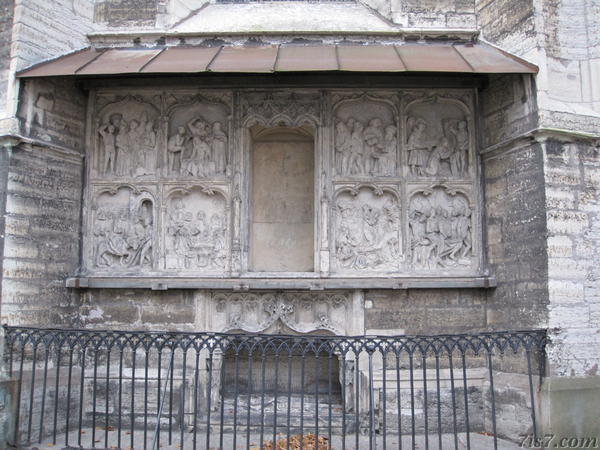 Stone Carvings
Only a few stone carvings of Oleviste church survived iconoclasm.
Location: 59°26'29"N 24°44'52"E on: Google Maps, OpenStreetMap, Maa Amet.