Paldiski Soviet Mural
Paldiski Baas
A Soviet mural in an abandonned former Soviet base in Paldiski. Notice the Superman-like flying figure at the top left of the mural, which borders on the ridiculous.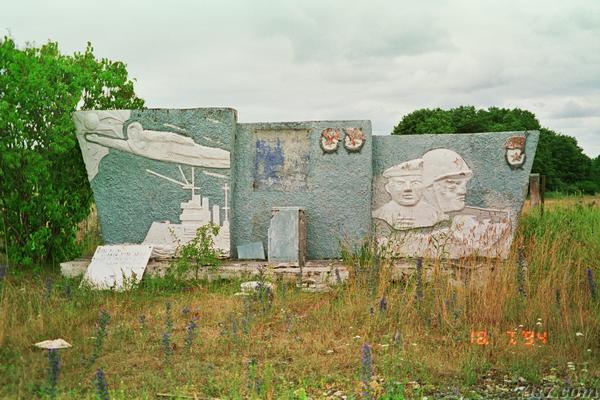 The Soviet mural in 1994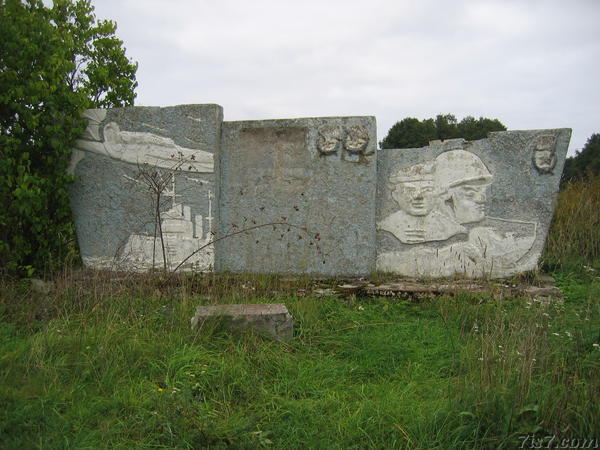 The same Soviet mural a decade later in 2005
Since all the Soviet army buildings around it have been demolished, we are not sure if this mural still exists.
Location: 59°21'48"N 24°2'46"E on: Google Maps, OpenStreetMap, Maa Amet.