Tallinn Town Hall
Tallinna Raekoda
Photos of Tallinn's medieval town hall, which was built in 1404. It is one of the landmark attractions of Tallinn.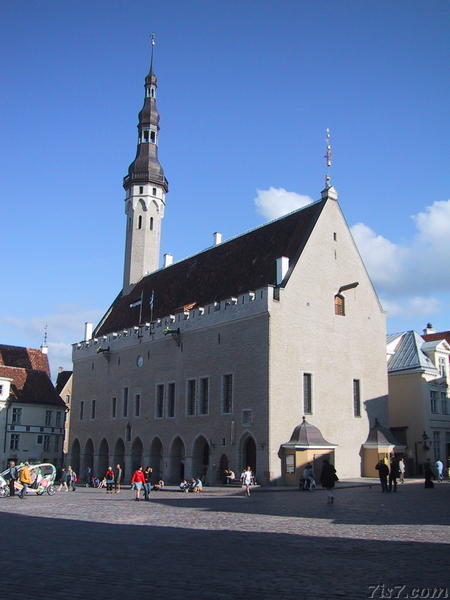 Tallinn town hall.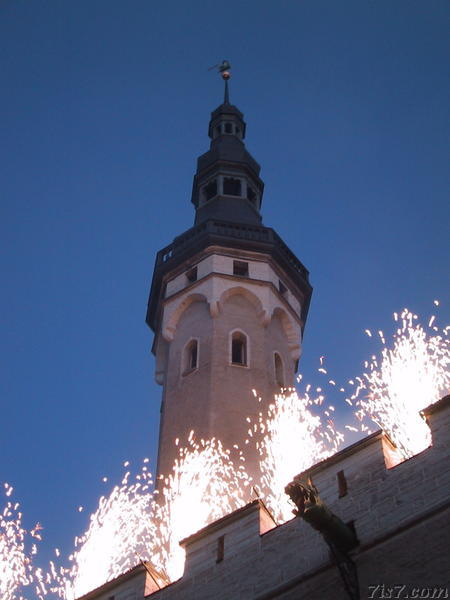 Fireworks on Tallinn's town hall during the old town days.
There's a painting on the outside wall facing the square.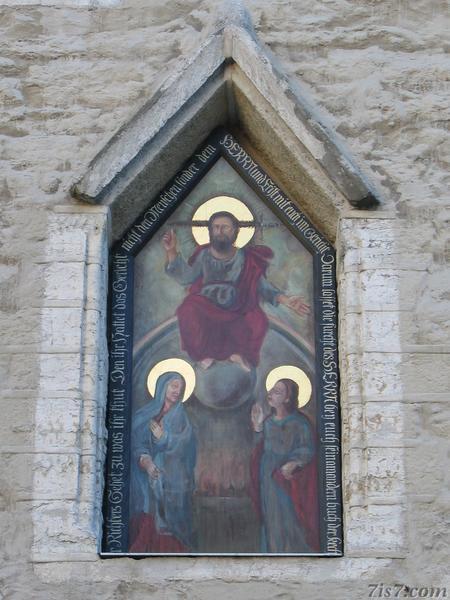 A painting on the outside
In 1370 Town Hall square was covered with 10,100 flat cobblestones.
Location: 59°26'13"N 24°44'43"E on: Google Maps, OpenStreetMap, Maa Amet.