Saesaar Reservoir
Saesaare paisjärv
The Saesaar reservoir is located a short distance upstream from Taevaskoda. The artificial lake was created by a dam, built in 1952 to power a small hydroelectric station. The lake is 8 meters deep at it's deepest point.
The entire shoreline of the lake is covered with forest and there are many sandstone cliffs and caves. In summer a small boat, the "Lonny" does trips up and down the lake.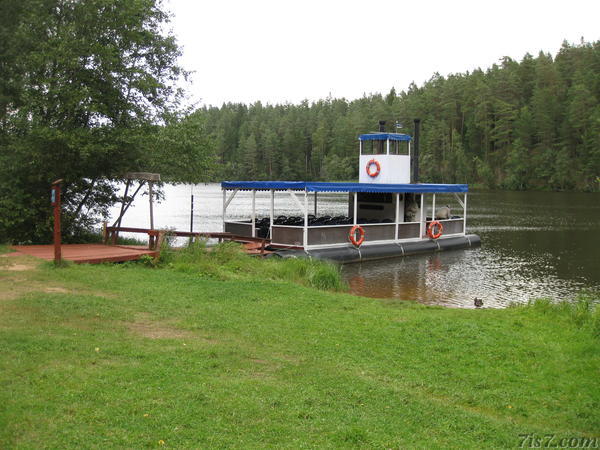 The Lonny in port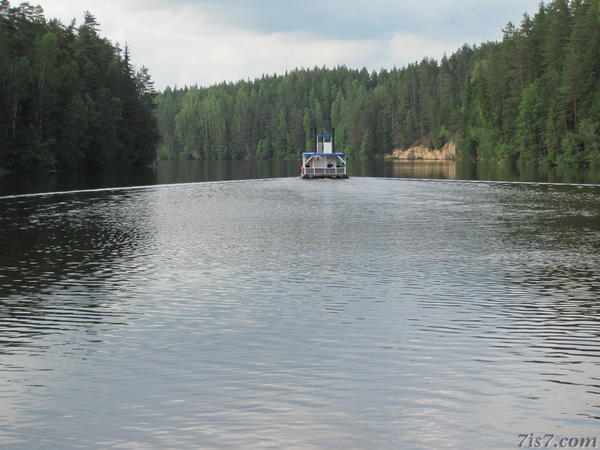 The Lonny on Saesaar lake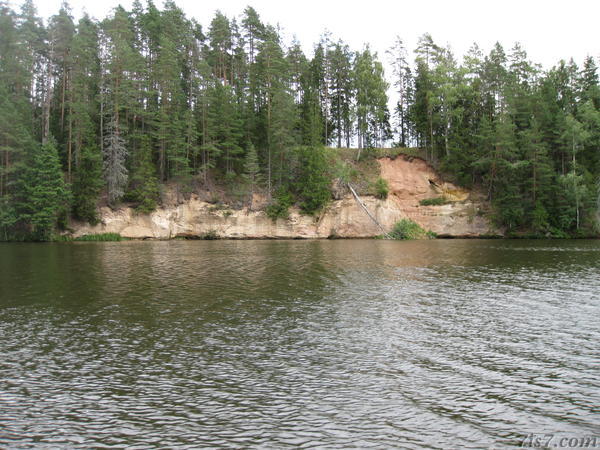 Saesaar reservoir cliff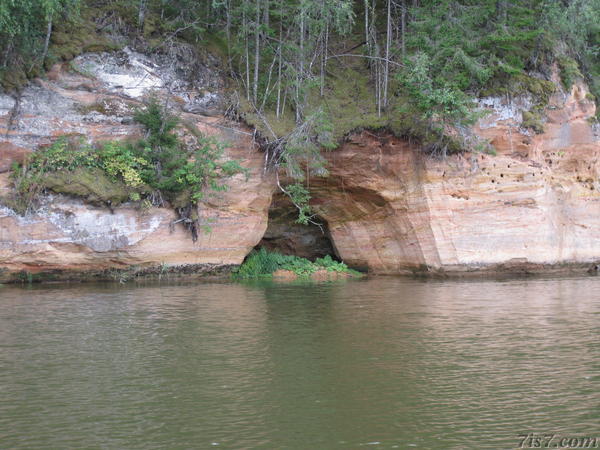 Saesaar reservoir cave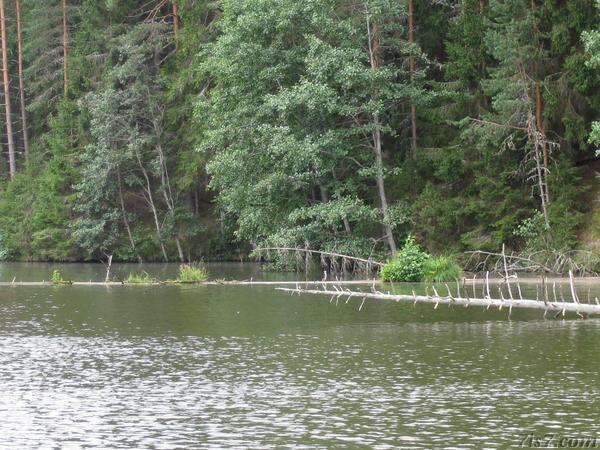 Trees fallen in the reservoir
Location: 58°6'56"N 27°3'9"E on: Google Maps, OpenStreetMap, Maa Amet.