Naissaar Sea Mines
Naissaar Meremiinid
On the island of Naissaar, just off the coast near Tallinn, the Soviet and Russian armies left behind a mess including many sea mines. The island's inhabitants have become creative with the sea mines, even making sea mine art!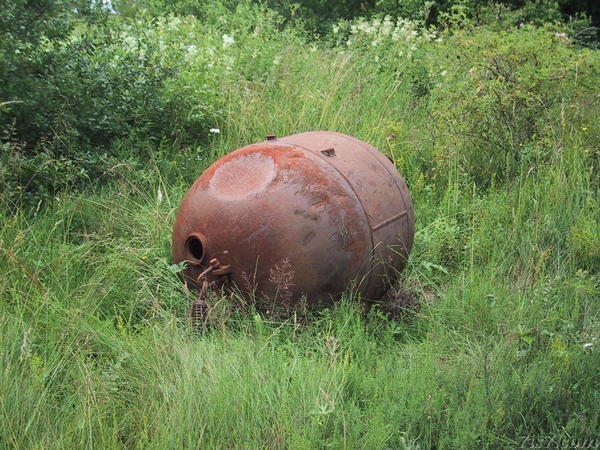 Sea mines, like this one, lie around the island.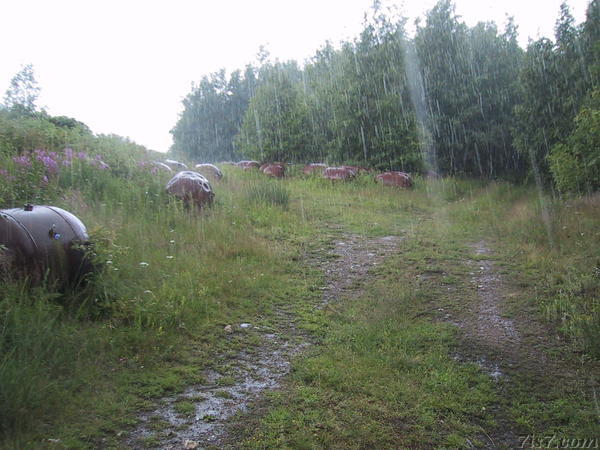 We encounter a field of sea mines just as it starts pouring.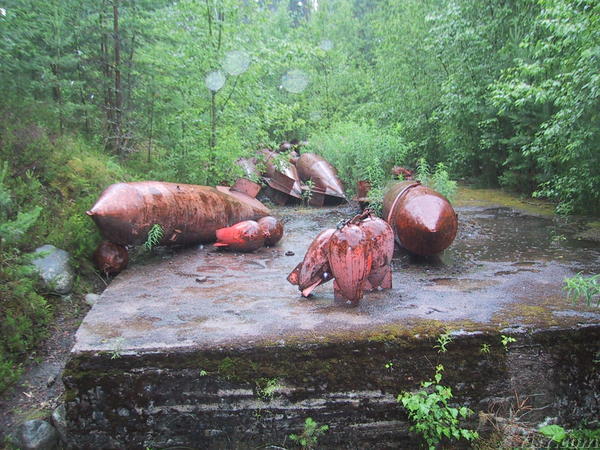 A sea mine depot in the center of the island.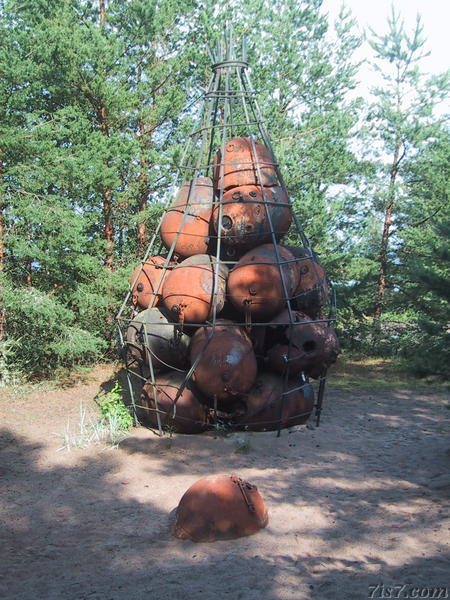 Sea mine art.
Location: 59°33'19"N 24°31'7"E on: Google Maps, OpenStreetMap, Maa Amet.