Otepää Church (3/3)
Otepää kirik
On the outside wall of the church, next to the main entrance are two bas-relief sculptures made by Voldemat Mellik in 1934 in celebration of the 50th anniversary of the consecration of the Estonian flag in Virgin Mary's church in Otepää. The Bas-reliefs were destroyed after the war and later restored.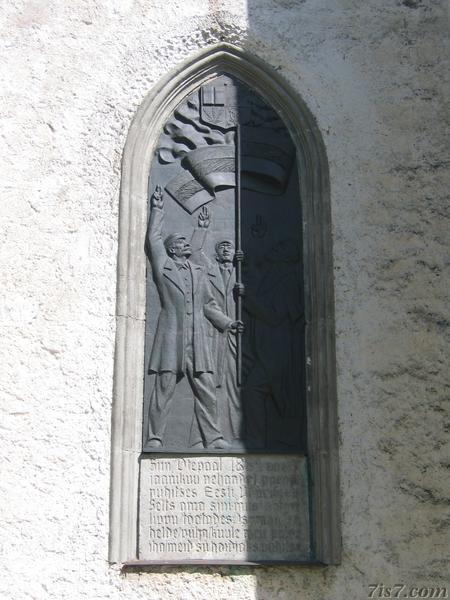 Bas-relief of the flag
Nearby the church there is a museum of the Estonian flag. Interestingly the original, which was consecrated here, was hidden from the Soviets during the entire period of occupation. During the Soviet occupation the flag and even the color combination (blue, black and white) was forbidden.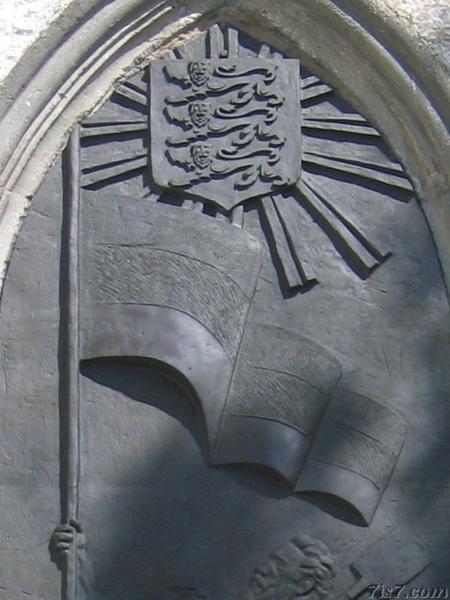 Bas-relief of the flag and state symbol
Location: 58°3'35"N 26°30'10"E on: Google Maps, OpenStreetMap, Maa Amet.